Who is online?
In total there are
17
users online :: 0 Registered, 0 Hidden and 17 Guests :: 2 Bots
None
Most users ever online was
115
on Wed 03 Jul 2019, 3:20 pm

ONLINE SERVICE MESSAGE. posted a time ago when online with MSN GROUPS. My first Message begins..and in time hopefully bring what I feel appropriate to add as God direct me. I feel This first Post :- That all: YOUNG AND OLD can take onboard. first posted I believe 2006. 
MSN GROUP WORLD WIDE CHRISTIANS. will follow...
 COME IN ON THE LINER with God at the Helm
Old Testament Reading
Jonah 1-16
Psalm 139
New Testament Reading 
Acts 27: 10-42
This week God was planting seeds in my mind for the message today. Those who seek God in matters usually have an experience, we need to be seeking God and seeing God in our lives. 
I was a little disheartened today when I noticed threads were not being replied to, I wanted to be everywhere Keeping the group AFLOAT and God spoke to my heart and said whatever is in your hand use. I know he was telling me to concentrate on the message.
Earlier this week, I was watching a programme about the shores of Ireland and what captured my attention was not the beauty of the shores but the ship, SS Great Britain which ran aground at Dundrum Bay and stuck in the sand in 1846. Brunel was renoun for his engineering genius and it took him 2 years before he could get the ship afloat to take back for repair.
Tuesday I took our bible study on depression and our authority in Jesus, this came about due to the fact that I had come across many who talked of depression in their lives.
Replying to a post on Noahs ark-- brought my attention to how miraculously God kept that huge Ship afloat with all those animals onboard. How awesome is our God. We are in the SEA OF LIFE and we need God at the helm.
The Old Testament reading we see how Jonah flees from what God had sent him to do-- to speak to the people of Ninevah and the mighty storm that was caused to bring Jonah to the place where he would listen to God.
We read in Acts how Paul was persuading them to listen to him, Remember this tiny island is only 11 by 9 miles. God was good when he had their boat wreck there, this bay is where many hundreds of illegal immigrants land everyday, and in recent months to escape Africa many die on their journey. God had spoken to Paul and we read In verse 22But take courage! None of you will lose your lives, even though the ship will go down. 
verse 44 we read everyone escaped safely ashore.
There is so much today which is called Spiritual. The spirit of the world today is hunger for something to fill the void in their lives.
Athough everything is biding for your time, The only person we need is The Holy Spirit. People are looking for the truth, some have done everything else, turned to drink, drugs etc., I want to remind the older person, there is no retirement age with God and those who are either nearing or of retirement have a place in the body of Christ, to encourage and build up these young people into leaders. 
There are things Jesus want to do in our life and future but if you don't spend time with God you wont know how to discern his voice and his leading. He will lead us to possess the abundant life, the blessings he has for us. It says:
Joshua 1:7,8,
7 "Only be strong and very courageous; be careful to do according to all the law which Moses My servant commanded you; do not turn from it to the right or to the left, so that you may have success wherever you go. 8 "This book of the law shall not depart from your mouth, but you shall meditate on it day and night, so that you may be careful to do according to all that is written in it; for then you will make your way prosperous, and then you will have success. 
All kinds of things try to pull you away from committment to prayer and Reading the Word.
It is not as humerous as it sounds but if you suffer guilt, you didn't read today or you suffer sleepless nights, take your bible to bed with you, it wont be long before you fall asleep, satan will make sure your tired enough to miss out on that important reading. Have you noticed? 
A large % today are concerned about the future. No matter who you are, how weak, where you have failed, just remember Jesus loves you no matter what. We change but he don't. And unlike Brunel, when we run aground and our lives have been built on sinking sand, The solid Rock Jesus will instantaniously repair our lives and restore us to himself. 
Certain battles come from a seed that had been sown in our lives. We need a seed of the Holy spirit. Jesus spoke of this in Mathew 15.
Read Galatians 3 Now the promises were spoken to Abraham and to his seed. He does not say, "And to seeds," as referring to many, but rather to one, "And to your seed," that is, Christ. 17 What I am saying is this: the Law, which came four hundred and thirty years later, does not invalidate a covenant previously ratified by God, so as to nullify the promise. We are the seed of Christ Jesus he is our inheritance (Romans 2:26) 
We need to root out the weeds in our life.
We cannot be undercover Christians, we need to be a city set on a hill.
2 Timothy 3 tells us of the times we live in. We are to be the Pillars of Truth. A corporate life in the body.
Jesus appeared to Saul who became Paul the Apostle on the Road to Damascus, why didn't he tell him what to do, But he sent him to another. Older men and women we need to be teachers and encouraging young people. Are you ready to receive? for God has said in these last days I will pour out my spirit. 
There is a mighty work of God happening in the lives of young people, who want the truth and are hungry. 
Young person, Older person----Are you going to wait until you are shipwrecked and come into the kingdom on a plank or wood or debris of life?
I urge you come now and travel on Gods liner, with Him at your Helm to guide you through the sea of life. 
Receive well done good and faithful servant when we reach that beautiful shore.
May God add his blessing.
Elaine/akaDunggate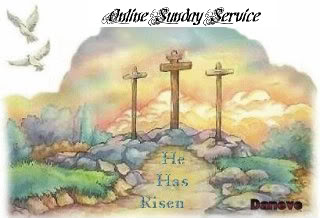 DOES IT MATTER?
FOCUS: Matthew 9:21
"For she said to herself, 'If I only touch his garment, I will be made well.'" - Matthew 9:21
This women needed healing in her body but how much more is the need of spiritual healing.
What is going on in our world around us in nations is causing us to be angry, yes righteous anger! We want JUSTICE and I among others, when we see what is and has been happening most recently in our world CRY OUT Lord God END THIS!
What we need remember GOD IS IN CONTROL
And may we be praying in His perfect will.
In History we see how God has used nations to raise up and to bring down. It is written in these last days
Psm 55:22
But you, O God, shall bring them down into the pit of destruction: bloody and deceitful men shall not live out half their days; but I will trust in you.
It is written mens hearts shall fail them for those things coming upon them (LUke 21)
WE ALSO NEED TO TOUCH THE HEM OF HIS GARMENT
for HEALING in our spirit and soul/
BE so filled of the spirit of God in our lives, in these dreadful days ahead praying we will be equiped and in service for what God will have us do.
We will be accountable. Yes Saved,...but I do not want whatever I do be stubble and hay. May I cast my crown before Him knowing I have fought the good fight.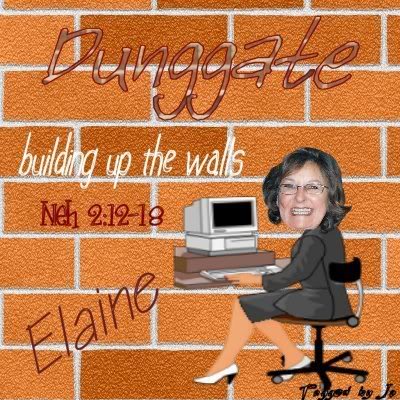 Around the Table of the King (with Lyrics)
https://www.youtube.com/watch?v=DfFhD3ZMV-4
Behold the Lamb (Communion Hymn)
Around the Table of the King
This is a nice version, best song for Lord's supper.
https://www.youtube.com/watch?time_continue=40&v=DfFhD3ZMV-4

Around the Table of the King (with Lyrics)
https://www.youtube.com/watch?v=DfFhD3ZMV-4
Behold the Lamb (Communion Hymn)
Around the Table of the King
This is a nice version, best song for Lord's supper.
https://www.youtube.com/watch?time_continue=40&v=DfFhD3ZMV-4


Similar topics
---
Permissions in this forum:
You
cannot
reply to topics in this forum