Who is online?
In total there are
11
users online :: 1 Registered, 0 Hidden and 10 Guests :: 2 Bots
Admin
Most users ever online was
115
on Wed 03 Jul 2019, 3:20 pm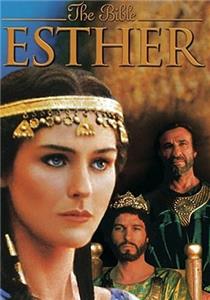 A HEBREW SAGE MIGHT SAY. . .

Never waste good agony. 
A PURIM STORY
Purim
 is the annual celebration of the great deliverance of the Jewish people in the days of Queen Hadassah
(
Ester
— 
Hadassah's
captive
name
)
, as recorded in the Book of Ester in H
OLY 
S
CRIPTURE
.  
The Jewish T
ALMUD 
declares, "When Adar enters,
JOY
is increased."
  Purim is the 
commemorative festival
celebrated in the month of Adar
 (
Adar II since this is a Jewish leap year
) 
on
the
14th
&
15th
day
(
March 20th & 21st
)
.  These holy days are observed to honor the defeat of the enemies of G
OD
'
S 
people.  Purim commemorates the downfall of Haman
(
means:
tumult
,
confusion
)
, the enemy of the Jewish people in the Persian Empire.  As such, Haman is a type of Satan, the accuser
—
the one who has throughout history, sought to eliminate the Hebrew race.  Haman had the king's servants cast lots
(
purim
) 
to determine the date on which the Jews would be destroyed, but his wicked plan was thwarted because of G
OD
'
S 
great mercy and the obedience of Hadassah
(
Queen
Ester
)
. 
"Purim
(
casting
of
lots
)
"
is explained like this: Haman, having been warned that all enemies of the Jews had in the past met with frustration, being superstitious, decided that by a simple casting of lots he would determine the most favorable day for the slaughter.  The lots indicated that day to be the 13th
day of Adar, the 12th
month.  But, as it turned out, Haman was hanged on the same gallows which he had previously prepared for Mordecai, and all the Jews escaped a terrible massacre.  The next day, the 14th
of Adar, the victory was joyously celebrated. 
After the Persian royal advisor, Haman's genocidal plot to rid the world of the Jewish people was foiled,"V'nahafoch
Hu
(
roughly
interpreted 
— "
and
the
tables
were
turned"
)
!"
became the rallying cry of the Jewish people during the month of Adar.  Jewish sages have advised
[Tractate Ta'anit 29a]
Jews throughout history to seek scheduling critical events, in which D
IVINE 
assistance is desired, during the month of Adar. 
Many years after Haman and his ten sons were  hanged on a wooden gallows, our sins were judged and paid for on a wooden 
cross — when
 the H
OLY
O
NE
made H
IS 
ultimate triumph over all wickedness, H
E 
gave H
IS
O
NLY
-B
EGOTTEN 
S
ON 
to mankind that they might be set free.  The vile Accuser
(
Satan
) 
suffered a deathblow when sin's power was broken as the L
ORD
Y'
SHUA
uttered the words, "It is finished!"
[John
19.
30]
Lots
(
purim
)
were also cast at Y'
SHUA
'
S 
crucifixion
— 
this time it was for the garments of the S
AVIOR
, as had been amazingly prophesied, "They divided M
Y 
clothes among themselves, casting lots for M
Y 
garments."
[Psalms
(
Tehillym
) 
22.
18
Tanakh,
Kethuvim]
May we ever sanctify and praise the P
RECIOUS 
N
AME 
of the L
ORD 
G
OD
for defeating all our enemies, "With G
OD 
we shall triumph;
H
E 
will trample our foes."
[Psalms
(
Tehillym
)
60.
12 Tanakh, Kethuvim]
Queen Hadassah
(
Ester
)
had been willing to die for her people's salvation.  M
ESSIAH
 Y'
SHUA
, the
E
VERLASTING 
K
ING
, was not only willing, but did die in order that H
IS 
people would be saved from eternal destruction! 
Jewish people do not merely say — 
this too shall pass
— rather, he is emphatically confident that —
"G
OD
willing, this too shall pass"
— and when it passes the Jewish people will somehow be the better for having endured . . . 
  "It happened just a brief sixty plus years ago, there was a useless little Jew standing in the huge unruly crowd when Hitler gave one of his extremely violent and rabid speeches promising the extermination of the Jewish people.  The bearded old Israelite chuckled delightedly throughout the entire harsh and merciless performance.  Noticing his absurd and inappropriate laughter, the fascist Fuehrer shrieked — 
You fool! you idiot! what are you so happy about when I just threatened the extermination of your people?  

  "So, I'll tell you already"
— answered the old man: Pharaoh swore to destroy us, and you know that he himself was destroyed.  As a consequence, we have a lovely holiday called Passover when we eat Matzoh and Knaidlach and drink wine.  
  "The crazy madman, Haman, also wanted to destroy us — continued the Jew — and he was hanged on his own gallows.  Now we have the beautiful festival of Purim where we eat Hamantaschen
(
3-cornered fruit-filled
cookie
)
and Kreplach
(
bite-size
meat pies
)
and rejoice greatly."  

  "When Antiochus Epiphanes desecrated our Temple and tried to killed all who would not bow to his idol god, Zeus.
And we celebrate for eight days every year the Festival
of
Lights
(
Chanukkah
)
with latkes and sufganiyot
(
jelly
donuts
)
and other various fried goodies.  
  And all the while you were standing up there ranting-and-raving, spouting out hot air and shouting insanely against the Jews...I couldn't help thinking about what a glorious time we will have when you too are destroyed, and about the delicious things we will eat to celebrate
That
Occasion." 
There is a portion of the T
ALMUD 
that reads: 
"When the Jew looks like a dog,
then M
ESSIAH
will come."
 This was never understood, until the 1991 Persian Gulf War, Desert Storm brought about an understanding — when the Jewish people were forced to wear gas masks — since anyone wearing them definitely. . . looks like a dog. 
As we remember the B
LESSED 
D
ELIVERER
, Y'
SHUA 
ha'M
ASHIACH
 and as the Jewish people remember Queen Hadassah, we can praise H
IM 
even as did King David: "Bless the L
ORD
,
O my soul, and my being, bless H
IS 
H
OLY
N
AME
.
Bless the L
ORD
,
O my soul and do not forget all H
IS
bountiful benefits.
H
E
forgives all your sins,
heals all your 
diseases
."
[Psalms
(
Tehillym
) 
103.
1
-
3
Tanakh,
Kethuvim]
Assuredly
, J
ESUS
'
return is imminent, H
E
is coming very soon! Are you ready and 
watching
? 
Sha'alu
(Pray)
for the Shalom
(Peace)
of Jer
USA
lem
and all of Israel!
Redeem Israel,
O
E
LOHIYM
,
out of all their troubles!
"If I forget you,
O
Yerushalayim
, let my right hand wither."
Psalms 137:5

  Happy Purim!
Purim begins this evening at sundown.  
The main event is reading the entire Book of Ester. Set in Persia 2,300 years ago, the "Megillah
 (
as it is usually called, meaning scroll
)
"
 recounts how a seemingly unrelated series of events swirled together to save the Jewish people from annihilation.  The brief, but perceptive version is as follows:  When King Ahasuerus throws a huge six-month party and the queen, Vashti, refuses to follow orders, she is replaced by a new queen — Esther 
(
Hadassah's captive
name
)
the Jewess. Hadassah's cousin, Mordecai, the leader of the Jews, uncovers a plot to assassinate the king — putting him also in a favorable position with the king.  All this comes in handy when Haman, the king's top advisor, obtains a decree to have all the Jews destroyed.  In the end, through a complex twist of events, Esther gets the decree reversed, Haman is hanged on the gallows he had built for Mordecai, and Mordecai becomes prime minister.
  Megillah Ester teaches us that life's challenges work out for the best, when we recognize what appear to be obstacles as opportunities to develop ourselves for the better and when we recognize that all things come from Omnipotent God's invisible hand that guides our lives. 
Purim Teaches Us How To Respond To Anti-Semitism
:
Unfortunately Haman's desire
"to destroy and to slay and to annihilate every Jew from the young to the old, women and children"
 wasn't obliterated with his death.  The optimists among us dared to hope that the Holocaust was the last gasp of genocidal anti-Semitism.
"
Never
again"
we proclaimed.  Surely the world would have learned that a crime against Jews is a crime against humanity itself.  Yet it has taken but a little more than half a century for the age-old hatred that inspired Haman to once again erupt around the world.  
Only when we proudly affirm our real selves as Jews or followers of the L
ORD 
Y'
SHUA 
ha'M
ASHIACH 
and our values do we gain the respect we deserve.  We need to assert our identity 
—
 not mask it 
—
 with increased passion and vigor.  As we prepare to observe Purim this year, let us make the noise required to eradicate the genocidal ambitions of anti-Jewish/anti-C
HRISTi
an hatred which still continues to plague us.
  
Live for someO
NE 
greater than yourself.
"Hag Semaiach
—
Good 
Holiday
!"
Praying for the peace of Jerusalem, is praying for the return of our Messiah and Lord and for the Kingdom of God He is bringing when He comes.  Then God's Will shall be done on earth as it is in Heaven and the world will experience true godly universal peace which is the fruit of Righteousness.
Web Page:
www.delrifkah.com


Similar topics
---
Permissions in this forum:
You
cannot
reply to topics in this forum