Who is online?
In total there are
5
users online :: 0 Registered, 0 Hidden and 5 Guests :: 1 Bot
None
Most users ever online was
115
on Wed 03 Jul 2019, 3:20 pm
Those that Survived.
"The head of a company survived 9/11 because his son started Kindergarten. Another man was alive because it was his turn to bring donuts. One woman was late because her alarm clock didn't go off on time. Another was late, stuck on the NJ Turnpike because of an accident, and his life was spared. One missed his bus. One spilled food on her clothes and had to take the time to change. One's car wouldn't start. One couldn't get a taxi. One went back to answer the house phone. A man who put on a new pair of shoes that morning developed a blister before getting to the Towers, so he stopped at a drugstore to buy a Band-Aid. 
When you're stuck in traffic, oversleep, miss your ride... all the little things that annoy you... you're exactly where you're meant to be at that very moment. May all who lost their lives on 9.11.01 Rest in Eternal Peace & may the loved ones still grieving find strength." -EG :flag_us: #neverforget911
https://www.youtube.com/watch?time_continue=30&v=Gzg1qL6b4uk&feature=emb_logo
https://www.westernjournal.com/9-11-anniversary-nyt-botched-number-victims-not-twice/?
On 9/11 Anniversary, The NYT Botched the Number of Victims Not Once But Twice
A family photo is seen among the names on the National September 11 Memorial during a commemoration ceremony the morning of Sept. 11, 2019, honoring the victims of the terrorist attacks 18 years ago.Spencer Platt / Getty Images
A family photo is seen among the names on the National September 11 Memorial during a commemoration ceremony the morning of Sept. 11, 2019, honoring the victims of the terrorist attacks 18 years ago. (Spencer Platt / Getty Images)
By Josh Manning
Published September 11, 2019 at 2:33pm
The New York Times is supposedly "the paper of record." The paper of record. The paper everyone's supposed to reference when looking back to see how news was covered on any given date.
The Gray Lady truly did manage to capture how news is reported in this day and age when, on Wednesday, the 18th anniversary of 9/11, the paper managed to botch a reference to the number of people killed in the terrorist attacks, not being technically untruthful but seeming to literally minimize the death toll.
And The Times did that not once but twice, on two different mediums.
Early Wednesday morning, Times writer James Barron opened his piece remembering those killed on 9/11 with the following line: "Once more, families will gather at ground zero, where more than two thousand people died on that bright September morning."
Barron wasn't factually incorrect. The number killed is indeed more than 2,000. It's 2,753 in New York and 2,977 overall, not counting the hijackers — usually rounded up to 3,000.
The language used certainly seems intended to diminish the loss of life on that horrible day. (The article has been updated to say "nearly 3,000" were killed.)
That article wasn't the only place The Times used the "more than 2,000" phrasing, either.
A tweet Wednesday morning included the line, "Today, families will once again gather and grieve at the site where more than 2000 people died." (The tweet has since been deleted.)
Amanda Prestigiacomo
@AmandaPresto
Here's the tweet The New York Times deleted this morning:
View image on Twitter
450
3:40 PM - Sep 11, 2019
Twitter Ads info and privacy
257 people are talking about this
Ignoring the fact that those people didn't just die — they were murdered — we see again the same blase, careless, almost cold rhetoric that minimizes the bloodshed, effectively leaving out more than 750 victims of Islamism.
Elsewhere, The Western Journal has already noted the ham-handedness of The Times' claim in the same tweet that "airplanes took aim and brought down the World Trade Center."
The point here isn't that The New York Times is careless or that it's tone-deaf.
The point is that The New York Times is doing exactly what many conservatives predicted so long ago.
Advertisement - story continues below
The liberal paper has tried to shift the narrative from 9/11 being a brutal, jihadist attack to it being a function of mis-aimed airplanes and a certain number (who really cares exactly what it is, they might ask themselves) of people happening to die. Or in the words of Rep. Ilhan Omar, "Some people did something."
Do you think The New York Times is trying to change the narrative of 9/11 by diminishing the death toll?
Yes No
Enter your email
Completing this poll entitles you to The Western Journal news updates free of charge. You may opt out at anytime. You also agree to our Privacy Policy and Terms of Use.
RELATED: Trump Sends 9/11 Warning to Taliban, Vows To 'Use Power the Likes of Which the United States Has Never Used Before' if Necessary
The American left has never had the stomach to full-throatedly condemn the problems with radical Islam, nor has it ever had the inclination to sympathize with hurting Americans.
On some level, many leftists certainly believe America had 9/11 coming.
Leftists don't understand what happened that day, and without understanding, they are completely incapable of coherently responding to the threat of Islamism, as we saw with then-President Barack Obama's disastrous troop drawdowns that gave rise to the Islamic State group.
The New York Times' shoddy treatment of 9/11 victims doesn't indicate some new, novel thinking on the part of the left. It indicates very common leftist thinking that is very dangerous to our country because it minimizes and misunderstands 9/11.
Sadly, no one should be surprised.
We are committed to truth and accuracy in all of our journalism. Read our editorial standards.
https://www.westernjournal.com/white-house-pays-tribute-9-11-victims-first-responders-never-wavered/?utm_source=push&utm_medium=westernjournalism&utm_content=2019-09-11&utm_campaign=pushtraffic
White House Pays Tribute to 9/11 Victims and First Responders: 'They Never Wavered'
By Jack Davis
Published September 11, 2019 at 8:27am
President Donald Trump led the nation's tribute to the victims of the 9/11 attacks on Wednesday at a Pentagon memorial service,  honoring those who lost their lives and warning any American enemy that seeks to attack the nation.
"For every American who lived through that day, the Sept. 11 attack is seared into our soul," Trump said. "It was a day filled with shock, horror, sorrow and righteous fury."
The president offered a direct message to the family members of the 184 people killed when a hijacked plane crashed into the Pentagon on 9/11.
"For the families who join us, this is your anniversary of personal and permanent loss," he said. "It's the day that has replayed in your memory a thousand times over: the last kiss, the last phone call, the last time hearing those precious words 'I love you.'
"To each of you, the first lady and I are united with you in grief. We come here in the knowledge that we cannot erase the pain or reverse the evil of that dark and wretched day. But we offer you all that we have: our unwavering loyalty, our undying devotion and our eternal pledge that your loved ones will never, ever be forgotten."
TRENDING: Twitter Erupts After Ilhan Omar Issues Statement on Notre Dame Cathedral Fire

Trump, who was in Manhattan's Trump Tower when the attacks took place, recalled the day from his perspective, speaking about how rumors flew about what had taken place a few blocks away at the World Trade Center.
"I was looking out of a window from a building in midtown Manhattan directly at the World Trade Center when I saw the second plane at a tremendous speed go into the second tower," the president said.
"It was then that I realized the world was going to change," he said
Trump issued a warning to any enemy who might think of replicating the attacks.
"We do not seek conflict, but if anyone dares to strike our land, we will respond with the full measure of American power and the iron will of the American spirit," he said.
The president used the occasion to reference an aborted meeting he had scheduled with representatives of the Taliban.
"We had peace talks scheduled a few days ago. I called them off when I learned that they had killed a great American soldier from Puerto Rico and 11 other innocent people. They thought they would use this attack to show strength, but actually what they showed is unrelenting weakness," Trump said, adding that in response the military has "hit our enemy harder than they have ever been hit before. And that will continue."
"And if for any reason, they come back to our country, we will go wherever they are, and use power, the likes of which the United States has never used before. And I'm not even talking about nuclear power. They will never have seen anything like what will happen to them. No enemy on earth can match the overwhelming strength skill and might of the American armed forces," he said.
RELATED: Trump Sends 9/11 Warning to Taliban, Vows To 'Use Power the Likes of Which the United States Has Never Used Before' if Necessary
Prior to the ceremony, the White House issued statements from the president, first lady Melania Trump, Vice President Mike Pence and press secretary Stephanie Grisham.
The statements by the president and his wife showed them at the Flight 93 memorial in Shanksville, Pennsylvania. They attended the memorial's opening Sept. 11, 2018. Pence was scheduled to attend the ceremony there this year.
Vice President Mike Pence
?
@VP
Today, our nation pauses to remember and honor those who fell on 9/11. Their memory will always be in the heart of every American and we will never forget the heroism and courage shown on that fateful day.
View image on Twitter
13.3K
12:41 PM - Sep 11, 2019
Twitter Ads info and privacy
3,791 people are talking about this
Melania Trump
?
@FLOTUS
We will #NeverForget #September11
View image on Twitter
43.7K
12:06 PM - Sep 11, 2019
Twitter Ads info and privacy
11.1K people are talking about this
Donald J. Trump
?
@realDonaldTrump
View image on Twitter
158K
11:32 AM - Sep 11, 2019
Twitter Ads info and privacy
57.6K people are talking about this
Stephanie Grisham
?
@PressSec
Today, we pause to remember nearly 3,000 lives lost on September 11, 2001. We honor the extraordinary courage of the first responders, military service members, and every day Americans who answered the call. They never wavered, and we will never forget. ????
View image on Twitter
6,738
12:48 PM - Sep 11, 2019
Twitter Ads info and privacy
1,833 people are talking about this
"Today, we pause to remember nearly 3,000 lives lost on September 11, 2001. We honor the extraordinary courage of the first responders, military service members, and every day Americans who answered the call. They never wavered, and we will never forget," Grisham tweeted.
We are committed to truth and accuracy in all of our journalism. Read our editorial standards.
https://www.crosswalk.com/special-coverage/9-11-anniversary/verses-that-help-us-remember-the-painful-events-of-nine-eleven.html
https://www.crosswalk.com/special-coverage/9-11-anniversary/verses-that-help-us-remember-the-painful-events-of-nine-eleven.html
10 Verses to Guide Our Reflection on the Painful Events of 9/11
2019 10 Sep
10 Verses to Guide Our Reflection on the Painful Events of 9/11
It's once again the anniversary of 9/11. A day marked by shock, terror, sorrow, and tremendous loss, where we remember the devastating terrorist attacks against America that deeply impacted our nation.

Statistics report that 2,977 people lost their lives on September 11, 2001, in New York City, Washington D.C., and Shanksville, Pennsylvania, at the hands of Islamic extremists who hijacked four commercial airliners, carrying out suicide attacks against the United States.

Megan Scheibner's husband, Steve, was the pilot originally scheduled to fly American Airlines Flight 11 out of Boston, MA, the first plane to hit the World Trade Center on September 11, 2001. But a last-minute bump off the flight by a senior pilot spared his life that day.

She writes, "We all, as a nation, have our memories of that day; memories stamped into our subconscious because of the enormity of that major life event. Memories of a major life event that continues to shape our homes, our nation, and in fact, our world."

Here are 10 Bible verses to remember 9/11 through the lens of His word:

1. Remember with Respectfulness:
"Rejoice with those who rejoice; mourn with those who mourn" (Proverbs 12:15)

In remembering 9/11, it's important to respectively consider those who are suffering, as if we are suffering with them (Hebrews 13:3).


A friend of mine was the daughter of one of the five missionaries slain in Ecuador by the Auca Indians back in 1956. It was an event that shook the Evangelical world, reported worldwide and recognized as martyrdom for the Gospel of Jesus Christ.

Although people probably thought they were being encouraging to my friend, they said things to her like "How wonderful to have a father who was martyred for the Gospel."

But it wasn't wonderful for her. It was a very personal, traumatic incident that left her fatherless, and deeply impacted her life.

2. Remember with Compassion:
"Praise be to the God and Father of our Lord Jesus Christ, the Father of compassion and the God of all comfort" (2 Corinthians 1:3)

We are able to remember 9/11 with compassion, offering the comfort we've received from God when we've experienced trouble, to those around us (1 Corinthians 1:4).

Although a rare last minute crew change put someone else in the pilot's seat of the first plane to hit the World Trade Center on 9/11, Steve Scheibner's wife writes in her book In My Seat: A Pilot's Story from September 10-11, "Suddenly, the gravity of the situation began to hit home. The planes that went down were ones that Steve had flown; the pilots and crewmembers whose lives were taken in an unthinkable moment were more than coworkers; they were Steve's friends."

Feelings of relief for her own husband's safety also brought God's deep compassion for those around her who were grieving.

3. Remember without Fear:
"In God I trust and am not afraid. What can man do to me?" (Psalm 56:11)

In remembering 9/11, be careful not to stir up anxious, fearful, and distressful feelings, because Jesus urges us to not be afraid of those who kill the body (Matthew 10:28).

Although increasing violence in the world causes many to feel vulnerable, God doesn't want us to be afraid or to live fearfully, but rather to, "Have no fear of sudden disaster"(Proverbs 3:25).

Despite trouble happening all around us, Jesus says we can walk in His peace. "Peace I leave with you; My peace I give you. I do not give to you as the world gives. Do not let your hearts be troubled and do not be afraid" (John 14:27).


4. Remember by Trusting God:
"Trust in the Lord with all your heart and lean not on your own understanding" (Proverbs 3:5)

We can remember 9/11 with trust in God, believing even though we make plans in life, it's the Lord who establishes our steps (Proverbs 16:9).

By keeping our hearts steadfast and trusting in Him (Psalm 112:7), even in the worst-case scenarios where it doesn't look like any good thing could ever possibly come from them, we can trust God. "And we know that in all things God works for the good of those who love Him, who have been called according to His purpose" (Romans 8:28).

5. Remember with Assurance of God's Presence:
"We are hard pressed on every side, but not crushed; perplexed, but not in despair; persecuted, but not abandoned; struck down but not destroyed" (2 Corinthians 4:8-9)

Many may feel like God abandoned those caught in the 9/11 attacks, but Hebrews 13:5 assures us that God will never leave us or forsake us, even in horrific and devastating events like 9/11. God did not abandon those trapped in the attacks.

During life-threatening situations like 9/11, we can be assured of God's presence in the midst of it. Acts 7:55 describes a Christian who came under such attack. "Stephen, full of the Holy Spirit, looked up to Heaven and saw the glory of God, and Jesus standing at the right hand of God."

Like Stephen, we can look to God being assured, "He will cover you with His feathers, and under His wings you will find refuge; His faithfulness will be your shield and rampart" (Psalm 91:4).

6. Remember with God's Promise:
"Jesus said to her, 'I am the resurrection and the life. The one who believes in me will live, even though they die" (John 11:25)

Although lives were tragically taken away, we can remember 9/11 with a promise, understanding all who lost their lives knowing Christ passed from this life to eternal life.

Scripture promises us, "When the perishable has been clothed with the imperishable, and the mortal with immortality, then the saying that is written will come true: 'Death has been swallowed up in victory'" (1 Corinthians 15:54).


Nothing, not even death, can separate us from God's love. As Romans 8:38, 39 explains, "For I am convinced that neither death nor life, neither angels nor demons, neither the present nor the future, nor any powers, neither height nor depth, nor anything else in all creation, will be able to separate us from the love of God that is in Christ Jesus our Lord."

Those who were killed on 9/11 knowing Christ, have received His promise of John 3:16. "For God so loved the world that he gave His one and only Son, that whoever believes in Him shall not perish but have eternal life."

The Apostle Paul explained it well in Philippians 1:21, stating, "For to me, to live is Christ and to die is gain."

7. Remember with Purpose:
"Do not be overcome by evil, but overcome evil with good" (Romans 12:21)

Megan Scheibner writes, "The anniversary of September 11th brings back painful and troubling memories, but it also brings me a yearly reminder. A reminder of the clarion

call I've received that beckons me to live this life on purpose; to leave it a better place than when I found it."

Like Proverbs 90:12 encourages, we can ask God to, "Teach us to number our days, that we may gain a heart of wisdom" (Proverbs 90:12).

8. Remember with Forgiveness:
"Jesus said, 'Father, forgive them, for they do not know what they are doing'" (Luke 23:34)

As Christians it's important for us to forgive those who committed the 9/11 attacks. Still, forgiving in no way condones their actions.

Their violent acts reveal how, "The god of this age has blinded the minds of unbelievers, so that they cannot see the light of the Gospel that displays the glory of Christ, who is the image of God" (2 Corinthians 4:4).

Recognizing this spiritual blindness, American Minute Historian William J. Federer explains, "An important concept to understand is that fundamental Islam is a religion of peace, but their definition of 'peace' is different than ours. In the West, 'peace' is achieved when different groups get along. In sharia Islam, 'peace' is achieved when the whole world submits to the will of Allah. In other words, world peace means world Islam."

9. Remember by Reaching Out:
"And everyone who calls on the name of the Lord will be saved" (Acts 2:21)
"Thankfully, God, in His sovereignty, can convert even radical Muslims," writes Jerry Newcombe in his book American Amnesia, noting estimates say more Muslims have come to faith in Jesus since 9/11 than in the last 1400 years.
As Jesus said in Matthew 5:44, "But I tell you, love your enemies and pray for those who persecute you."
Like wives of the missionaries slain by the Aucas responded by reaching out to those who had murdered their husbands, leading many to Christ, we have the opportunity to reach out to Muslims with the hope of leading them to faith in Jesus Christ.
10. Remember by Recognizing God's Justice:
"But let the one who boasts, boast about this: that they have the understanding to know Me, that I am the Lord, who exercises kindness, justice and righteousness on earth, for in these I delight'" (Jeremiah 9:24) 
As Christians, we remember 9/11 by recognizing God will bring justice to the world, making all things new (Revelation 21:5).
"He will wipe every tear from their eyes. There will be no more death or mourning or crying or pain, for the old order of things has passed away" (Revelation 21:4).
Because God is just, He directs us to not seek revenge but to trust Him to one-day make all things right (Romans 12:19).
Lynette Kittle is married with four daughters. She enjoys writing about faith, marriage, parenting, relationships, and life. Her writing has been published by Focus on the Family, Decision, Today's Christian Woman, kirkcameron.com, Ungrind.org, StartMarriageRight.com, and more. She has a M.A. in Communication from Regent University and serves as associate producer for Soul Check TV.
At 9/11 Ceremony, Mattis Stopped, Looked at Trump and Said 5 Words That Define Military Service
SHARE ON FACEBOOK
Monday, the 16th anniversary of the terror attacks of Sept. 11, was marked solemnly by the Trump administration. The day began with a moment of silence at the White House, followed by the president, first lady, and staff traveling to the Pentagon to speak in front of the building and memorial to the plane that crashed into the building, killing 125 people. Trump was joined onstage by Secretary of Defense James Mattis and Chairman of the Joint Chiefs of Staff Joseph Dunford.
The stage was positioned directly in front of the location where the plane was flown into the building, and the Pentagon unfurled an American flag over the crash site for the speeches.
Mattis began his remarks commemorating the nearly 3,000 lives lost that morning around the country. He then critiqued the "temporizing" of the fight against radical Islam, a veiled shot at the previous administration. Mattis, in his trademark fashion, was blunt, saying, "we Americans are not made of cotton candy. We are not seaweed drifting in the current; we are not intimidated by our enemies."
Mattis then paused, turned away from the podium, and looked directly at Trump and said:
"Mr. President, your military does not scare."
The grit of the speech marks a stark change in tone from military leaders in the Trump administration. Mattis continued:
"Our nation's troops today are worthy successors of our Revolutionary army at Valley Forge, worthy successors of our valiant sailors at Midway and our Marines at bloody Iwo Jima … men and women of your armed forces America having signed a blank check to the protection of the American people and to the defense of our constitution, a check payable with their very lives, your military stands ready and confident to defend this country, this experiment in democracy."
Watch the powerful moment below:
https://www.youtube.com/watch?time_continue=5&v=J5_m9bNpbt0
Mike Pence Tears Up Thanking Flight 93 Heroes Who Literally May Have Saved His Life
http://conservativefighters.com/news/mike-pence-tears-thanking-flight-93-heroes-literally-may-saved-life/
On September 11, 2001, Vice President Mike Pence was serving as a member of the House of Representatives. That morning Pence was scheduled to be in the U.S. Capitol building. The U.S. Capitol building was the intended target of the hijacked United Flight 93, which had just taken off from Newark, New Jersey.
As the trapped passengers on flight 93 heard from family members that other hijacked planes were being used as weapons against their fellow Americans, they decided to take action.
According to History.com:
Huddled in the back of the plane, the passengers and crew of Flight 93 made a series of calls on their cell phones and the in-flight Airfones, informing family members and officials on the ground of the plane's hijacking. When they learned the fate of the three other hijacked flights in New York City and Washington, D.C., the passengers realized that their plane was involved in a larger terrorist plot and would likely be used to carry out further attacks on U.S. soil.
After a brief discussion, a vote was taken and the passengers decided to fight back against their hijackers, informing several people on the ground of their plans. One of the passengers, Thomas Burnett Jr., told his wife over the phone, "I know we're all going to die. There's three of us who are going to do something about it. I love you, honey." Another passenger, Todd Beamer, was heard over an open line saying, "Are you guys ready? Let's roll."
As the passengers rushed the cockpit, the terrorist made the decision to crash the plane instead of facing the fury of the Americans on board. No one survived when the plane went down, exploding in a ball of flames in Shanksville, Pennsylvania.
Follow
Axios ✔ @axios
Pence: Because of the heroes on Flight 93, I and many others were able to return home from the U.S. Capitol that day
4:17 PM - Sep 11, 2017
8 8 Replies 20 20 Retweets 40 40 likes
Twitter Ads info and privacy
There is no doubt that the heroism of those on Flight 93 saved the lives of countless others. Vice President Mike Pence counts himself among the lives that were saved by the actions of those passengers. In a tearful, gripping, and emotional address this morning at the same spot where the plane went down, Pence recalls how these brave Americans literally saved his own life. Pence said:
"I'm also here to pay a debt of gratitude to the heroes of Flight 93 on a much more personal basis. For their actions on that day in these skies saved American lives and as my wife, Karen, who joins me here today knows, it's a debt I don't think I'll ever be able to repay. Because among the many lives that were saved by their selfless courage, they might well have saved my own life that day 16 years ago."
The vice president told the story about how, upon visiting the wreckage a year after, he asked a park ranger what the intended target of Flight 93 was:
"I asked her if the U.S. Capitol was, in fact, the target, what time would the plane have reached the Capitol building? And what she told me I'll never forget. For at the time she said standing with hundreds of others, I was standing near the east front of the House of Representatives. I will always believe that I and many others in our nation's capital were able to go home that day to hug our families because of the courage and selflessness of the heroes of Flight 93. So for me it's personal. And I speak on behalf of a grateful nation."
A beautiful story of remembrance.
Watch the full speech below:
Mike Pence Delivers Moving Speech in Shanksville, PA. Flight 93.
https://www.youtube.com/watch?v=YPdZ0p_nlmk
Remembering the 2977 innocent people who were murdered by terrorists on this day September 11 2001.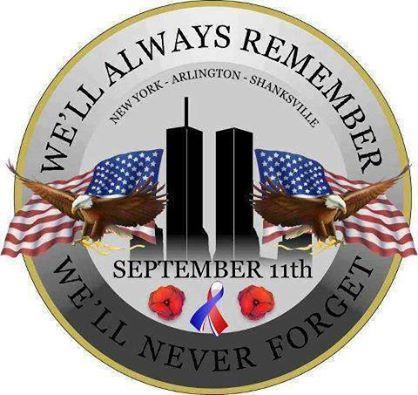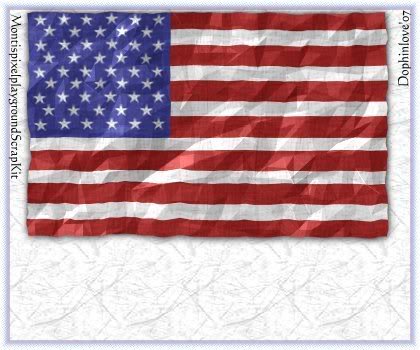 Meet Me In The Stairwell
https://www.youtube.com/watch?v=Gzg1qL6b4uk
---
Permissions in this forum:
You
cannot
reply to topics in this forum