Who is online?
In total there are
12
users online :: 1 Registered, 0 Hidden and 11 Guests :: 1 Bot
Admin
Most users ever online was
115
on Wed 03 Jul 2019, 3:20 pm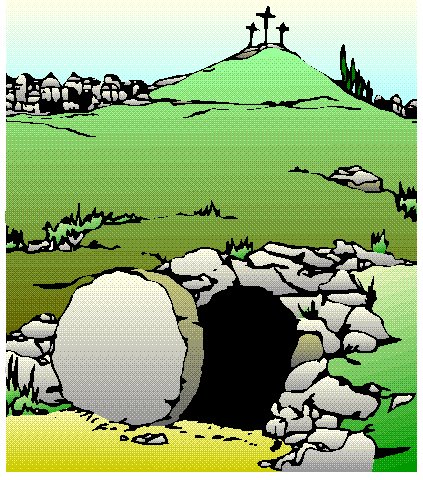 J
ews celebrate SHAVOT at this time and made me to think of something I wrote some time ago commemorate Time of Moses being given these Commandmnts. I feel the Church is LACKING sad to say but encouraged THAT OUR GOD IS STILL ABLE TO PERFORM

The Servant of the Lord
From: Dunggate Sent: 11/03/2007 19:39
THE MESSAGE
The Servant of the Lord
Old Testament Readings
Isaiah 61
Genesis 5:21-24
New Testament Readings.
Romans 16
2 Timothy 4
Let me tell you about Mahatma Gandhi a major political and spiritual
leader of the Indian independence movement.
He had been revered for his doctrine of non-violence to achieve political and social progress.
Still, as Gandhi relates in his autobiography, there was a time when he was truly interested in
the Bible.
Deeply touched by the Gospels, he seriously considered becoming a Christian.
He felt Christianity offered a real solution to the caste system that divided the people of India.
One Sunday, Gandhi went to a nearby church to attend services.
He wanted to see the minister in order to ask for instruction in the way of salvation, as well as other doctrines.
When he entered the sanctuary, the ushers decided he was "not one of them."
They refused to give him a seat and suggested he go and worship with his own people.
Gandhi left.
He never came back.
How the church--- us--- has hurt some people.
I pray, God forgive us for turning away, for not loving those who comes in, they may smell, they may look different.
Lord help us to become more like you for we are the church and if we cannot help what is the use!
Knowing this: we want our emergency room open for business, send them on in and we will take care of them.
We read in Galatians 6:9 And let us not grow weary while doing good,
for in due season we shall reap if we do not lose heart.
10 Therefore, as we have opportunity, let us do good to all, especially to those who are of the household of faith.
People who feel denominationally committed, irrespective of how eagerly they perform
the commandments decreed by people,
they will not be able to accomplish the slightest progress for their souls---
Therefore, everything humans do is worthless if love is not the determining factor.
Jesus gave us commandment to love,
how can you honour Him if you ignore the hardship of your fellow human being
who is, after all, your brother?
How can God´s love be in you if you lack compassionate love for other people by which alone you prove your love to HIM.
You live a wrong life if you feel committed to denominational customs and traditions, to ceremonies and implementations of duty, you are
wasting the energy of life which is given you.
Half-heartedly... They give their sole attention to traditional customs, they fulfil `duties´ which, they are told, are important, but by doing so they do not further the maturity of their soul ... and yet
we should know that the maturing of our souls is the only reason for living on earth.
We need to take earthly life seriously,not live so indifferently that you won´t even consider whether our God and Father can be satisfied with our mere fulfilment of formalities.
Take seriously what we read in
Romans 16:17 Now I urge you, brethren, note those who cause divisions
and offenses, contrary to the doctrine which you learned, and avoid them.
18 For those who are such do not serve our Lord Jesus Christ, but their own belly, and by smooth words and flattering speech deceive the
hearts of the simple.
Where does our knowledge to serve come from?
Minister by definition is one who serves, as distinguished from the Master.
To be a minister means to serve. A true minister is a servant.
Christ came to serve not to be served.
In our Old Testament Reading Isaiah We are called to bind up the broken hearted--- we are anointed to minister. Just remember God's love
can dispel sorrow, heal a broken heart, and give us a great assurance that the love of God is real.
In our reading of Genesis Enoch walked with God namely to carry on the business of God in public. To be righteous and perfect is evidence of
personal excellence but to walk with God is something public, namely,
to carry on God's business before the world,
to show His love, to occupy oneself with His Word, and to teach His worship.
Paul was a servant of Christ and a servant of the Gospel the Good News.
In our Reading of the new Testament Here are some prime examples of servants or Ministers.
Notice too the women mentioned!
For those that doubt that women can hold ministry or service positions.
As a minister, it is always someone else who dictates what we do. In the case of Christian ministry, Christ is the Head, we are the Body,
the body always follows the leading of the head.
Do you think that Jesus could feel pleased that humans exist in a dead faith, that you only mechanically perform things which can never be of any value in his eyes?
How can humans reconcile God's wisdom with what you have built, with what you believe to be the `church of Christ´ ...? How could He find
pleasure in traditions and customs, in activities which are presented to you as `"His will"
God can and will only take pleasure in those carrying out works of love....
he will only ever acknowledge things that have their basis in love, and souls
can only mature fully when the human being transforms himself into love,
when he fights the love of self and becomes absorbed in unselfish love for his fellow human being.
We have to live a life of love on earth or all will be in vain and you will never reach your goal...
Paul wrote:In 1 Corinthians 2
6 However, we speak wisdom among those who are mature, yet not the wisdom of this age, nor of the rulers of this age, who are coming to nothing.
7 But we speak the wisdom of God in a mystery, the hidden wisdom which
10 But God has revealed them to us through His Spirit. For the Spirit
searches all things, yes, the deep things of God.
Only by listening to the Holy spirit of God,and let him be our guide,
renewing our mind and letting the love of God rule in our lives can we accomplish what Jesus our head has given us:-
the responsibility to act out the love implanted in our hearts.
He died for our sins and when we
truly became born again of the spirit of God the evidence will be shown
not by religious acts but by His love shining in our lives.
Peter wrote:1 Peter 4
7 But the end of all things is at hand; therefore be serious and watchful in your prayers.
8 And above all things have fervent love for one another, for "love will cover a multitude of sins."
9 Be hospitable to one another without grumbling.
10 As each one has received a gift, minister it to one another, as good stewards of the manifold grace of God.
11 If anyone speaks, let him speak as the oracles of God. If anyone ministers, let him do it as with the ability which God supplies, that
in all things God may be glorified through Jesus Christ, to whom belong the glory and the dominion forever and ever. Amen
2 Timothy 1
6 Therefore I remind you to stir up the gift of God which is in you through the laying on of my hands.
7 For God has not given us a spirit of fear, but of power and of love and of a sound mind.
In Conclusion:
Ministry is the outcome of our personal relationships with the Lord.
It is sharing the beauty of God through our lives in the love we show.
Ministry is understanding people's deepest needs, and concerns
it's showing them how & why Jesus cares.
Jesus came and gave us the example.
The Servant King.
We are to follow him.
May God add his blessing.
From: Dunggate Sent: 11/03/2007 14:28
OLD TESTAMENT READINGS
Isaiah 61:1-11
Genesis 5:21-24
Good Tidings
1The Spirit of the Lord GOD is upon me; because the LORD hath anointed me to preach good tidings unto the meek; he hath sent me to bind up the broken-hearted, to proclaim liberty to the captives, and the opening of the prison to them that are bound;
2to proclaim the acceptable year of the LORD, and the day of vengeance of our God; to comfort all that mourn;
3to appoint unto them that mourn in Zion, to give unto them beauty for ashes, the oil of joy for mourning, the garment of praise for the spirit of heaviness; that they might be called Trees of righteousness, The planting of the LORD, that he might be glorified.
4And they shall build the old wastes, they shall raise up the former desolations, and they shall repair the waste cities, the desolations of many generations.
5And strangers shall stand and feed your flocks, and the sons of the alien shall be your plowmen and your vinedressers.
6But ye shall be named The priests of the LORD: men shall call you The ministers of our God: ye shall eat the riches of the Gentiles, and in their glory shall ye boast yourselves.
7For your shame ye shall have double; and for confusion they shall rejoice in their portion: therefore in their land they shall possess the double: everlasting joy shall be unto them.
8For I the LORD love judgment, I hate robbery for burnt offering; and I will direct their work in truth, and I will make an everlasting covenant with them.
9And their seed shall be known among the Gentiles, and their offspring among the people: all that see them shall acknowledge them, that they are the seed which the LORD hath blessed.
10I will greatly rejoice in the LORD, my soul shall be joyful in my God; for he hath clothed me with the garments of salvation, he hath covered me with the robe of righteousness, as a bridegroom decketh himself with ornaments, and as a bride adorneth herself with her jewels.
11For as the earth bringeth forth her bud, and as the garden causeth the things that are sown in it to spring forth; so the Lord GOD will cause righteousness and praise to spring forth before all the nations.
Genesis 5:21-24
21 And Enoch lived sixty and five years, and begat Methuselah:
22 And Enoch walked with God after he begat Methuselah three hundred years, and begat sons and daughters:
23 And all the days of Enoch were three hundred sixty and five years:
24 And Enoch walked with God: and he was not; for God took him.
From: Dunggate Sent: 11/03/2007 17:01
NEW TESTAMENT READINGS
Romans 16
2 Timothy 4
1 I commend to you Phoebe our sister, who is a servant of the church in Cenchrea,
2 that you may receive her in the Lord in a manner worthy of the saints, and assist her in whatever business she has need of you; for indeed she has been a helper of many and of myself also.
3 Greet Priscilla and Aquila, my fellow workers in Christ Jesus,
4 who risked their own necks for my life, to whom not only I give thanks, but also all the churches of the Gentiles.
5 Likewise greet the church that is in their house. Greet my beloved Epaenetus, who is the firstfruits of Achaia to Christ.
6 Greet Mary, who labored much for us.
7 Greet Andronicus and Junia, my countrymen and my fellow prisoners, who are of note among the apostles, who also were in Christ before me.
8 Greet Amplias, my beloved in the Lord.
9 Greet Urbanus, our fellow worker in Christ, and Stachys, my beloved.
10 Greet Apelles, approved in Christ. Greet those who are of the household of Aristobulus.
11 Greet Herodion, my countryman. Greet those who are of the household of Narcissus who are in the Lord.
12 Greet Tryphena and Tryphosa, who have labored in the Lord. Greet the beloved Persis, who labored much in the Lord.
13 Greet Rufus, chosen in the Lord, and his mother and mine.
14 Greet Asyncritus, Phlegon, Hermas, Patrobas, Hermes, and the brethren who are with them.
15 Greet Philologus and Julia, Nereus and his sister, and Olympas, and all the saints who are with them.
16 Greet one another with a holy kiss. The churches of Christ greet you.
17 Now I urge you, brethren, note those who cause divisions and offenses, contrary to the doctrine which you learned, and avoid them.
18 For those who are such do not serve our Lord Jesus Christ, but their own belly, and by smooth words and flattering speech deceive the hearts of the simple.
2 Timothy 4
1 I charge you therefore before God and the Lord Jesus Christ, who will judge the living and the dead at His appearing and His kingdom:
2 Preach the word! Be ready in season and out of season. Convince, rebuke, exhort, with all longsuffering and teaching.
3 For the time will come when they will not endure sound doctrine, but according to their own desires, because they have itching ears, they will heap up for themselves teachers;
4 and they will turn their ears away from the truth, and be turned aside to fables.
5 But you be watchful in all things, endure afflictions, do the work of an evangelist, fulfill your ministry.
http://www.cyberhymnal.org/htm/i/t/itpays2s.htm
IT PAYS TO SERVE JESUS
The service of Jesus true pleasure affords,
In Him there is joy without an alloy;
'Tis Heaven to trust Him and rest on His words;
It pays to serve Jesus each day.
Refrain
It pays to serve Jesus, it pays every day,
It pays every step of the way,
Though the pathway to glory may sometimes be drear,
You'll be happy each step of the way.
It pays to serve Jesus whate'er may betide,
It pays to be true whate'er you may do;
'Tis riches of mercy in Him to abide;
It pays to serve Jesus each day.
Refrain
Though sometimes the shadows may hang o'er the way,
And sorrows may come to beckon us home,
Our precious Redeemer each toil will repay;
It pays to serve Jesus each day.
Acts 2:1,4 And when the day of Pentecost (Shavuot) was fully come, they were all with one accord in one place. And they were all filled with the Holy Ghost, and began to speak with other tongues, as the Spirit gave them utterance.

In Israel, the celebration of Shavuot took place yesterday. Most Christians would recognize this as the celebration of Pentecost in Acts 2. However, the very first Shavuot took place fifty days after the Israel crossed the Red Sea. It was on this day according to Jewish tradition that the law was given on tablets of stone.

Fifty days after the resurrection of Yeshua (Jesus), Shavuot was celebrated again when the Holy Spirit was poured out and the law of God became written upon the hearts of men. Just as God had promised in Ezekiel and in Jeremiah -- the law of God shall be written upon your heart.

Shavuot is both a celebration of the God's faithfulness in the early harvest and an anticipation of the abundance of the final harvest yet to come. Just as three thousand Jewish people came to faith in Messiah on this day a couple thousand years ago, the day will soon come when the fullness of the Gentiles will be completed and then "all of Israel shall be saved!"
ONLINE SERVICE MESSAGE. posted a time ago when online with MSN GROUPS. My first Message begins..and in time hopefully bring what I feel appropriate to add as God direct me. I feel This first Post :- That all: YOUNG AND OLD can take onboard. first posted I believe 2006. 
MSN GROUP WORLD WIDE CHRISTIANS. will follow...
 COME IN ON THE LINER with God at the Helm
Old Testament Reading
Jonah 1-16
Psalm 139
New Testament Reading 
Acts 27: 10-42
This week God was planting seeds in my mind for the message today. Those who seek God in matters usually have an experience, we need to be seeking God and seeing God in our lives. 
I was a little disheartened today when I noticed threads were not being replied to, I wanted to be everywhere Keeping the group AFLOAT and God spoke to my heart and said whatever is in your hand use. I know he was telling me to concentrate on the message.
Earlier this week, I was watching a programme about the shores of Ireland and what captured my attention was not the beauty of the shores but the ship, SS Great Britain which ran aground at Dundrum Bay and stuck in the sand in 1846. Brunel was renoun for his engineering genius and it took him 2 years before he could get the ship afloat to take back for repair.
Tuesday I took our bible study on depression and our authority in Jesus, this came about due to the fact that I had come across many who talked of depression in their lives.
Replying to a post on Noahs ark-- brought my attention to how miraculously God kept that huge Ship afloat with all those animals onboard. How awesome is our God. We are in the SEA OF LIFE and we need God at the helm.
The Old Testament reading we see how Jonah flees from what God had sent him to do-- to speak to the people of Ninevah and the mighty storm that was caused to bring Jonah to the place where he would listen to God.
We read in Acts how Paul was persuading them to listen to him, Remember this tiny island is only 11 by 9 miles. God was good when he had their boat wreck there, this bay is where many hundreds of illegal immigrants land everyday, and in recent months to escape Africa many die on their journey. God had spoken to Paul and we read In verse 22But take courage! None of you will lose your lives, even though the ship will go down. 
verse 44 we read everyone escaped safely ashore.
There is so much today which is called Spiritual. The spirit of the world today is hunger for something to fill the void in their lives.
Athough everything is biding for your time, The only person we need is The Holy Spirit. People are looking for the truth, some have done everything else, turned to drink, drugs etc., I want to remind the older person, there is no retirement age with God and those who are either nearing or of retirement have a place in the body of Christ, to encourage and build up these young people into leaders. 
There are things Jesus want to do in our life and future but if you don't spend time with God you wont know how to discern his voice and his leading. He will lead us to possess the abundant life, the blessings he has for us. It says:
Joshua 1:7,8,
7 "Only be strong and very courageous; be careful to do according to all the law which Moses My servant commanded you; do not turn from it to the right or to the left, so that you may have success wherever you go. 8 "This book of the law shall not depart from your mouth, but you shall meditate on it day and night, so that you may be careful to do according to all that is written in it; for then you will make your way prosperous, and then you will have success. 
All kinds of things try to pull you away from committment to prayer and Reading the Word.
It is not as humerous as it sounds but if you suffer guilt, you didn't read today or you suffer sleepless nights, take your bible to bed with you, it wont be long before you fall asleep, satan will make sure your tired enough to miss out on that important reading. Have you noticed? 
A large % today are concerned about the future. No matter who you are, how weak, where you have failed, just remember Jesus loves you no matter what. We change but he don't. And unlike Brunel, when we run aground and our lives have been built on sinking sand, The solid Rock Jesus will instantaniously repair our lives and restore us to himself. 
Certain battles come from a seed that had been sown in our lives. We need a seed of the Holy spirit. Jesus spoke of this in Mathew 15.
Read Galatians 3 Now the promises were spoken to Abraham and to his seed. He does not say, "And to seeds," as referring to many, but rather to one, "And to your seed," that is, Christ. 17 What I am saying is this: the Law, which came four hundred and thirty years later, does not invalidate a covenant previously ratified by God, so as to nullify the promise. We are the seed of Christ Jesus he is our inheritance (Romans 2:26) 
We need to root out the weeds in our life.
We cannot be undercover Christians, we need to be a city set on a hill.
2 Timothy 3 tells us of the times we live in. We are to be the Pillars of Truth. A corporate life in the body.
Jesus appeared to Saul who became Paul the Apostle on the Road to Damascus, why didn't he tell him what to do, But he sent him to another. Older men and women we need to be teachers and encouraging young people. Are you ready to receive? for God has said in these last days I will pour out my spirit. 
There is a mighty work of God happening in the lives of young people, who want the truth and are hungry. 
Young person, Older person----Are you going to wait until you are shipwrecked and come into the kingdom on a plank or wood or debris of life?
I urge you come now and travel on Gods liner, with Him at your Helm to guide you through the sea of life. 
Receive well done good and faithful servant when we reach that beautiful shore.
May God add his blessing.
Elaine/akaDunggate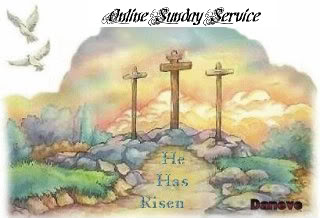 DOES IT MATTER?
FOCUS: Matthew 9:21
"For she said to herself, 'If I only touch his garment, I will be made well.'" - Matthew 9:21
This women needed healing in her body but how much more is the need of spiritual healing.
What is going on in our world around us in nations is causing us to be angry, yes righteous anger! We want JUSTICE and I among others, when we see what is and has been happening most recently in our world CRY OUT Lord God END THIS!
What we need remember GOD IS IN CONTROL
And may we be praying in His perfect will.
In History we see how God has used nations to raise up and to bring down. It is written in these last days
Psm 55:22
But you, O God, shall bring them down into the pit of destruction: bloody and deceitful men shall not live out half their days; but I will trust in you.
It is written mens hearts shall fail them for those things coming upon them (LUke 21)
WE ALSO NEED TO TOUCH THE HEM OF HIS GARMENT
for HEALING in our spirit and soul/
BE so filled of the spirit of God in our lives, in these dreadful days ahead praying we will be equiped and in service for what God will have us do.
We will be accountable. Yes Saved,...but I do not want whatever I do be stubble and hay. May I cast my crown before Him knowing I have fought the good fight.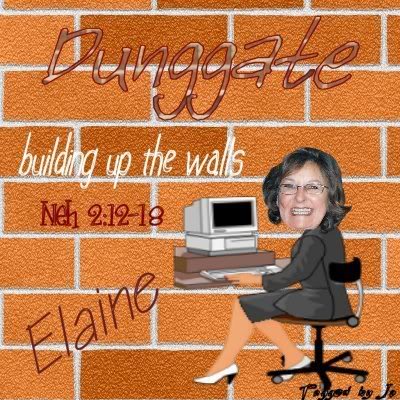 Around the Table of the King (with Lyrics)
https://www.youtube.com/watch?v=DfFhD3ZMV-4
Behold the Lamb (Communion Hymn)
Around the Table of the King
This is a nice version, best song for Lord's supper.
https://www.youtube.com/watch?time_continue=40&v=DfFhD3ZMV-4

Around the Table of the King (with Lyrics)
https://www.youtube.com/watch?v=DfFhD3ZMV-4
Behold the Lamb (Communion Hymn)
Around the Table of the King
This is a nice version, best song for Lord's supper.
https://www.youtube.com/watch?time_continue=40&v=DfFhD3ZMV-4
---
Permissions in this forum:
You
cannot
reply to topics in this forum