Who is online?
In total there are
5
users online :: 0 Registered, 0 Hidden and 5 Guests :: 1 Bot
None
Most users ever online was
115
on Wed 03 Jul 2019, 3:20 pm
Page 13 of 13 •
1, 2, 3 ... 11, 12, 13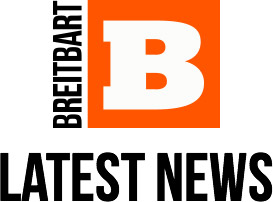 Donald Trump: New York City Terror Suspect 'Point of Contact' for 23 Additional Immigrants
visa lotterySt. Charles MO Dept of Corrections
by CHARLIE SPIERING2 Nov 20171,022
President Donald Trump warned that "chain migration" continued to be a problem, pointing out that the suspected New York City terrorist was the "primary point of contact" for 23 additional people trying to enter the United States.
"That's not acceptable," Trump said.
A source speaking to ABC News confirmed Trump's citation but said it was unclear if those people were immediate family members, distant family members, or friends.
The suspected terrorist, Sayfullo Saipov, came to the United States in 2010 via the Diversity Visa Program and lived in Paterson, New Jersey, with his wife and three children.
He is originally from Uzbekistan and was reportedly radicalized online while living in the United States.
MORE
http://www.breitbart.com/big-government/2017/11/02/trump-nyc-terrorist-point-contact-23-immigrants/?
Trump Nominates Jerome Powell to Chair Federal Reserve
Jerome PowellThe Associated Press/ Andrew Harnik
by JOHN CARNEY2 Nov 2017514
President Donald Trump nominated Federal Reserve board member Jerome "Jay" Powell Thursday as the next chairman of the central bank.
Trump made the formal the announcement at a White House ceremony. News that the president had selected Powell leaked out Wednesday night. Powell had been considered the favorite for at least a week.
Selection of the Fed chair has become much more political and public, in part because of the additional regulatory powers the Fed was granted under the Dodd-Frank Act passed in the wake of the financial crisis.
Trump had considered re-nominating Yellen for a second four-term term, which would have been in keeping past practice of giving Fed chairs a second term upon the completion of a first. This was complicated by Trump's attacks on Yellen on the campaign trail, which led many supporters to expect a change at the top of the central bank. What's more, Trump expressed a desire to make his own mark on the Fed, rather than reappoint Obama's pick.
In the nomination of Powell marks a departure from several decades in which the Fed's chair had an advanced degree in economics. Although Powell has served on the Fed board since 2012 and was a Wall Street investment manager in the private sector, he is a lawyer by training.
MORE
http://www.breitbart.com/big-government/2017/11/02/jerome-powell-nominated-chair-federal-reserve/
Donna Brazile: Team Clinton Controlled DNC in 2015 Before Winning Primary
13433
PHILADELPHIA, PA - JULY 26: Interim chair of the Democratic National Committee, Donna Brazile walks on stage to deliver remarks the second day of the Democratic National Convention at the Wells Fargo Center, July 26, 2016 in Philadelphia, Pennsylvania. Democratic presidential candidate Hillary Clinton received the number of votes needed to secure the party's nomination. An estimated 50,000 people are expected in Philadelphia, including hundreds of protesters and members of the media. The four-day Democratic National Convention kicked off July 25. (Photo by Alex Wong/Getty Images)Alex Wong/Getty Images
by CHARLIE SPIERING2 Nov 20174,027
Donna Brazile, who was appointed the interim chair of the Democratic National Committee (DNC) in 2016, revealed that Hillary Clinton's team took control of the DNC well before winning the primary against her opponent, Bernie Sanders.
Brazile reveals in her upcoming book that under chairwoman Debbie Wasserman Schultz, the DNC agreed in 2015 to turn over party operations to the Clinton campaign in exchange for fundraising assistance to help get the party committee out of debt.
Brazile discovered the joint fundraising agreement between the DNC, the Hillary Victory Fund, and Hillary for America, which was signed in August 2015, just months after Clinton announced her run for president.
According to Brazile, Debbie Wasserman Schultz turned over control of the financing, strategy, and money to the Clinton campaign as well as hiring decisions.
"Her campaign had the right of refusal of who would be the party communications director, and it would make final decisions on all the other staff," Brazile wrote. "The DNC also was required to consult with the campaign about all other staffing, budgeting, data, analytics, and mailings."
Party resources are traditionally handed over to the winner of the party primaries once a nominee is officially selected, not a full year before she won the nomination.
MORE
http://www.breitbart.com/big-government/2017/11/02/brazile-clinton-controlled-dnc-2015-winning-primary/
Rep. DeSantis: 'We Know Now Without a Shadow of a Doubt' Hillary and Democrats Colluded with Russia
31705
Clinton advisors Jake Sullivan (L), Nick Burns (2L) and John Podesta (2R) wait with Clinton Campaign Chairman, Democratic presidential nominee Hillary Clinton for a meeting with Ukrainian President Petro Poroshenko on September 19, 2016 in New York. / AFP / Brendan Smialowski (Photo credit should read BRENDAN SMIALOWSKI/AFP/Getty Images)BRENDAN SMIALOWSKI/AFP/Getty Images
by DAN RIEHL2 Nov 2017Washington, DC9,903
Rep. Ron DeSantis (R-FL) spoke with Breitbart News Daily SiriusXM host Alex Marlow on Thursday regarding a proposed Mueller amendment to limit the special counsel investigation to between March 2015 and the present, and also tax reform in the House.
"We know now without a shadow of a doubt that the Democratic Party, Hillary Clinton, paid Fusion GPS and Steele to acquire this dossier, which required colluding with Russian operatives and Russian nationals. So, they produced this dossier and I believe, yesterday I called for the FBI, the Justice Department to declassify all the FISA applications involving Trump associates because what I think happened is, I think they used the information from this dossier to be able to get surveillance on Trump and his associates." "And then the fruits of that," he continued, "formed the basis of what had been leaked to the press over the first three or four months of Trump's White House."
DeSantis also discussed the Uranium One scandal and the pending tax reform bill in detail. The full audio is available below.
MORE
http://www.breitbart.com/radio/2017/11/02/rep-desantis-we-know-now-without-a-shadow-of-a-doubt-hillary-and-democrats-colluded-with-russia
Kevin Spacey Seeking 'Evaluation and Treatment' Following Sex Assault Allegations
2228
Actor Kevin Spacey arrives at the season 4 premiere screening of the Netflix show 'House of Cards' in Washington, DC, on February 22, 2016. / AFP / Nicholas Kamm (Photo credit should read NICHOLAS KAMM/AFP/Getty Images)NICHOLAS KAMM/AFP/Getty Images
by DANIEL NUSSBAUM2 Nov 2017683
Actor Kevin Spacey is seeking "evaluation and treatment" following multiple allegations of sexual assault.
A representative for the actor released a statement Thursday, days after Star Trek: Discovery actor Anthony Rapp claimed Spacey made a sexual advance toward him at a party in New York City in 1986, when Rapp was 14 years old.
Two other men have come forward this week to allege sexual mistreatment by Spacey.
"Kevin Spacey is taking the time necessary to seek evaluation and treatment," a rep for the actor said in a statement to Variety. "No other information is available at this time."
The representative's statement comes after Spacey himself responded to the allegations in a post to his Twitter account Sunday night. The House of Cards actor offered his "sincerest apology" to Rapp, but said he could not remember the alleged incident, and did not deny the accusation. Spacey also came out as gay in the two-paragraph statement, drawing condemnation from LGBT celebrities and GLAAD, which slammed the actor for what it said was an attempt to deflect from Rapp's accusation by revealing his sexuality.
MORE
http://www.breitbart.com/big-hollywood/2017/11/02/kevin-spacey-seeking-evaluation-treatment-following-sex-assault-allegations
Disney Targeted In Lawsuit: Actress Seeks $4 Million Over Alleged Weinstein Assaults
1593
BERTRAND GUAY/AFP/Getty ImagesBERTRAND GUAY/AFP/Getty Images
by JOHN NOLTE2 Nov 2017820
It was only a matter of time before one of Harvey Weinstein's alleged victims demanded some accountability from the Walt Disney Company. The Toronto Sun reports that the first appears to be an unnamed Toronto actress accusing Weinstein of two sexual assaults in 2000.
A statement of claim has been filed in Toronto, which is the first step before launching the actual lawsuit. Tragically, the details of the Jane Doe claim are, by now, all-too familiar, but no less horrifying.
After an introduction to Weinstein on the set of a Miramax film, a hotel meeting was set up. According to the actress's statement, once the two of them were alone behind closed doors, Weinstein "overpowered her, pushed her onto the bed, and took his penis out of his pants." From there she alleges the mogul forced her skirt down, grabbed her wrists, and "forced oral sex on her."
MORE
http://www.breitbart.com/big-hollywood/2017/11/02/walt-disney-company-targeted-weinstein-lawsuit/
LEAK: Google Employees Defend Discrimination Against Conservatives
6457
by ALLUM BOKHARI3 Nov 20172,615
CNN recently published an in-depth piece exploring bias against conservatives in Silicon Valley. Internal discussions at Google, leaked exclusively to Breitbart News shine further light on the problem, revealing that conservative Googlers who voice concerns about political bias are often belittled and ignored by fellow employees.
A majority of Google employees have stated that the company culture has not improved since they joined the company, in an anonymous internal poll conducted shortly after the firing of viewpoint diversity advocate James Damore. In screengrabs of the discussion below the poll, one employee states a more specific concern: political intolerance.
Google "throwing money around to silence its critics" is an allegation the company has faced before, from left-wingers and mainstream journalists as well as right-wingers. It was the employee's comments about political correctness, however, that caused ire from his colleagues, one of whom suggested he simply leave the company.
http://www.breitbart.com/tech/2017/11/03/leak-google-employees-defend-discrimination-against-conservatives/
Five Trump-Era Food Stamp Facts Everyone Should Hear
Food Stamps, EBT, Snap, Grocersy StoreROBERT F. BUKATY/AP
by KATHERINE RODRIGUEZ2 Nov 2017809
Food stamp usage under the Trump administration has taken a nosedive at both the state and national levels, thanks to federal and state policies giving people incentives to choose work over welfare.
But how much has food stamp enrollment declined under President Trump's time in office and what is causing this nationwide decrease in food stamp usage?
Here are five facts about the decline in food stamp usage in the U.S. and how and why this is happening.
1. Food Stamp Usage is at Its Lowest Level in Seven Years
The latest USDA statistics on participation in the Supplemental Nutrition Assistance Program (SNAP), the government program that administers food stamps, showed that 42,268,539 people in the U.S. on average took part in the food stamp program in fiscal year (FY) 2017.
Participation in the program is at its lowest level since 2010, when 40,302,000 people enrolled in the program. The first time food stamp usage dropped to its lowest level since 2010 was in July, when enrollment dropped to 42,609,852.
Food stamp usage has been on the downswing since 2013 under the Obama administration when enrollment in the government program swelled to 47.6 million because of the administration's push to allow those with higher incomes to receive benefits.
Enrollment during that time period was the highest its ever been since the U.S. government program's inception under former President Lyndon Johnson when he established the Food Stamp Act of 1964.
2. Nearly 1.5 million Fewer People Have Been on Food Stamps Since Trump Took Office
MORE
http://www.breitbart.com/big-government/2017/11/02/five-trump-era-food-stamp-facts-everyone-hear/
Detective Says NYPD Has 'Enough to Make Arrest' after HBO Star Accuses Harvey Weinstein of Rape
Kevork Djansezian/Getty Images
by DANIEL NUSSBAUM3 Nov 2017954
A New York Police Department detective has revealed that city police have collected enough evidence to arrest Harvey Weinstein after the fallen movie mogul was accused of rape by another actress this week.
Actress Paz de la Huerta, who starred in the hit HBO series Boardwalk Empire, alleged that Weinstein raped her twice at her New York City apartment in 2010.
According to Vanity Fair, New York District Attorney Maxine B. Rosenthal is considering bringing charges against Weinstein for the alleged rapes. Weinstein has been accused of rape by at least ten women, and has been accused of sexually assaulting or harassing dozens more women over a decades-long career as one of Hollywood's most powerful players.
But de la Huerta's case may be the most likely to trigger a prosecution, because it occurred after 2006, when New York eliminated its statute of limitations for first-degree rape.
And now, at least one NYPD detective says Weinstein could be arrested over the latest rape claims.
"I believe based on my interviews with Paz that from the NYPD standpoint we have enough to make an arrest," NYPD detective Nicholas DiGaudio told Vanity Fair.
MORE
http://www.breitbart.com/big-hollywood/2017/11/03/nypd-says-enough-evidence-arrest-harvey-weinstein-rape-allegation-hbo-star
BBC complains to UN about Iran targeting its Persian service
https://worldisraelnews.com/bbc-complains-un-iran-targeting-persian-service
October 26, 2017
BBC complains to UN about Iran targeting its Persian serviceBBC Farsi/Ayatollah Ali Khamenei. (Office of the Iranian Supreme Leader via AP)
The BBC, which has been a target of Iran's campaign to silence voices of dissent and criticism, has complained to the UN about "deprivation of human rights."
The BBC filed a complaint Wednesday to the United Nations over Iran freezing the assets of more than 150 people associated with its Persian service, calling the Islamic Republic's actions "a deprivation of human rights."
The British broadcaster described Iran's actions as part of a "criminal investigation" into its staff, former employees and contributors over allegations of them fomenting a "conspiracy against national security" in Iran and abroad. Those swept up in the investigation include Iranian dual nationals from Australia, Austria, Canada, France, Germany, Britain and the United States.
Iran's mission at the UN did not respond to a request for comment. Iranian state media did not immediately report on the complaint.
The BBC first disclosed the asset freezes in August, saying they came from a court at Tehran's notorious Evin prison, which holds dual nationals and political detainees, among other prisoners.
The court order stopped those named from selling, buying or inheriting property and assets in the country until Dec. 20, when the outcome of the criminal investigation is to be announced, according to the complaint.
"BBC Persian staff are unable to return to Iran as they risk arrest, interrogation and imprisonment," the complaint said. "Many BBC Persian staff have been separated from their families for years and, in a number of cases, were unable to see loved ones before they have died."
Very Serious Concerns
The BBC's complaint was sent to David Kaye, the UN's independent investigator on freedom of expression. He told journalists at UN headquarters in New York that he had received the BBC's complaint. "We raised very serious concerns with the government just over the last couple of days," he said.
"We urge the government of Iran to stop harassing the employees and families of employees of the BBC Persian service as well as other journalists," he said. "It's a very, very serious concern to us, in part because it's reflective of an overall pattern, but also because it's creating direct harm against individuals who are only trying to do their job, which is a job that is protected by international human rights law."
The BBC's Farsi-language service was barred from operating in Iran after its disputed 2009 presidential election. Many Iranians listen to its radio shows and watch its satellite television broadcasts, even as "the Iranian government has repeatedly jammed BBC Persian TV," according to the complaint. The BBC says the service reaches some 18 million people weekly.
BBC staffers and their families have been targeted by Iran's government in the past, especially by hard-liners within the judiciary and security services. Others have been the target of "malicious and defamatory fake news stories" in Iranian state media and online harassment, the complaint said.
A former BBC World Service Trust employee named Nazanin Zaghari-Ratcliffe is serving a five-year prison sentence over allegations of planning the "soft toppling" of Iran's government while traveling there with her toddler daughter. Zaghari-Ratcliffe, a British-Iranian woman, now works for the Thomson Reuters Foundation, the charitable arm of the news agency. She's been threatened recently with charges that could add another 16 years to her prison sentence.
By: AP
FBI Informant Claiming Uranium One Scoop Cleared from Gag Order
The Department of Justice cleared the FBI informant – who brought the Uranium One scandal roaring back into national headlines with his claim, through his lawyer, to have information about the Clinton Foundation's role – to testify before Congress Wednesday night.
The informant worked undercover to investigate bribery and intrigue in the Russian nuclear industry during the Obama administration and was, until Wednesday, bound by a gag order from speaking about what he knew.
According to sources at the Department of Justice, the informant is now cleared to testify about a wide range of issues including, specifically, the Clinton Foundation. In a statement, DOJ spokesman Ian Prior told media outlets:
As of tonight, the Department of Justice has authorized the informant to disclose to the Chairmen and Ranking Members of the Senate Committee on the Judiciary, the House Committee on Oversight and Government Reform, and the House Permanent Select Committee on Intelligence, as well as one member of each of their staffs, any information or documents he has concerning alleged corruption or bribery involving transactions in the uranium market, including but not limited to anything related to Vadim Mikerin, Rosatom, Tenex, Uranium One, or the Clinton Foundation.
It is not yet clear what type of hearing will come from the DOJ's decsion, but congressional leaders like Senate Judiciary Committee Chairman Chuck Grassley (R-IA) had made clear they hoped the informant could testify.
In a letter to Victoria Toensing, the informant's lawyer, Grassley wrote:
[T]he reporting indicates that your client can testify that "FBI agents made comments to him suggesting political pressure was exerted during the Justice Department probe" and "that there was specific evidence that could have scuttled approval of the Uranium One deal."
The informant story broke last week when Toensing came to The Hill with her clients story of bribery in the Uranium One-Rosatom deal. Among other things, she claimed, "the Obama Justice Department threatened him with loss of freedom. They said they would bring a criminal case against him for violating an NDA.
MORE
http://www.breitbart.com/big-government/2017/10/25/fbi-informant-claiming-uranium-one-scoop-cleared-from-gag-order/?
Hillary Clinton Claims She Was Unaware Her Campaign and DNC Were Behind Dossier
http://www.breitbart.com/big-government/2017/10/26/hillary-clinton-claims-unaware-campaign-dnc-behind-dossier/?
FILE - In this Wednesday, Nov. 16, 2016, file photo, Hillary Clinton addresses the Children's Defense Fund's Beat the Odds celebration at the Newseum in Washington. A federal court in New York is scheduled to release redacted copies Tuesday, Dec. 20, of the search warrant that allowed the FBI to dig into a trove of Clinton emails days before the presidential election. (AP Photo/Cliff Owen, File)AP/Cliff Owen
by KRISTINA WONG26 Oct 201730,463
Hillary Clinton is claiming she was not aware of Trump dossier research until after BuzzFeed published it after the election, even though her campaign and the Democratic National Committee (DNC) paid for it, according to the New York Times.
"Two associates" who discussed the matter with Clinton told the Times that not only was she unaware of it, but she was "disappointed" that the research and the fact that the FBI was investigating connections between the Trump campaign and Russia were not made public before Election Day.
The Times reports:
Officials from the Clinton campaign and the D.N.C. have said they were unaware that Perkins Coie facilitated the research on their behalf, even though the law firm was using their money to pay for it. Even Mrs. Clinton only found about Mr. Steele's research after Buzzfeed published the dossier, according to two associates who discussed the matter with her. They said that she was disappointed that the research — as well as the fact that the F.B.I. was looking into connections between Mr. Trump's associates and Russia — was not made public before Election Day.
Even the Times seems somewhat incredulous, pointing that word of the dossier had circulated in Washington before the election and that media outlets were briefed on it but chose not to report it — with the exception of Mother Jones:
But word of the memos and their contents had circulated in Washington political and media circles before the election. In British court filings, Mr. Steele's lawyers said that he and Fusion GPS briefed journalists from a range of media outlets, including The New York Times, on his research starting in September of 2016.
Yet the research and even the existence of the dossier were not reported by the media, with the exception of Mother Jones magazine, which published a story in the days before the election that described the dossier, its origin and significance, while omitting the salacious claims.
A law firm for the Clinton campaign and the DNC, Perkins Coie, finally admitted this week, after faced with the possibility that it would be disclosed to the public anyway, that it funded the dossier. The House Intelligence Committee had subpoenaed financial records for Fusion GPS, the firm that produced the dossier, and a judge is set to rule on whether those records have to be turned over this week.
On Tuesday, Perkins Coie released Fusion GPS from its obligation to remain quiet on who funded the dossier, and outlined what they could confirm publicly.
That same day, the Washington Post reported that the Clinton campaign and the DNC had hired Fusion GPS to look into ties between Trump and Russia and that the firm then hired Christopher Steele, an ex-British spy who conducted the research resulting in the dossier.
Marc E. Elias, the Perkins Coie lawyer who had hired Fusion GPS had previously denied to the Times funding the dossier. Anita Dunn, a veteran Democratic consultant and spokeswoman for the law firm, said, "Obviously, he was not at liberty to confirm Perkins Coie as the client at that point, and should perhaps have 'no commented' more artfully."
She did not explain why Perkins Coie waited until being faced with exposure through financial records before releasing Fusion GPS from its confidentiality agreement or admitting to funding the dossier.
WSJ Editorial Board Calls on Robert Mueller to Resign from Russia Probe
http://www.breitbart.com/big-journalism/2017/10/26/wsj-editorial-board-calls-on-robert-mueller-to-resign-from-russia-probe/?Robert
MuellerThe Associated Press
by ADAM SHAW26 Oct 20174,267
The Wall Street Journal's editorial board called Thursday for FBI Special Counsel Robert Mueller to step down from his role in investigating alleged Russian interference in the 2016 election, saying that he lacks the "critical distance" to analyze recent revelations about the FBI's role in the saga.
"It is no slur against Mr. Mueller's integrity to say that he lacks the critical distance to conduct a credible probe of the bureau he ran for a dozen years," the Journal's editorial board wrote. "He could best serve the country by resigning to prevent further political turmoil over that conflict of interest."
The board was writing in response to recent reports that suggest the FBI uncovered evidence of the Russian bribery and money laundering in the U.S. ahead of a 2010 decision by the Obama administration to greenlight the partial sale of the Canadian firm Uranium One to Russian energy giant Rosatom. The deal transferred control of 20 percent of U.S. uranium stocks to the Russians.
Government Accountability Institute (GAI) President and Breitbart News Senior Editor-at-Large Peter Schweizer broke the Uranium One scandal in his book Clinton Cash: The Untold Story of How and Why Foreign Governments and Businesses Helped Make Bill and Hillary Rich. He reported that Clinton's State Department, along with other federal agencies, approved the transfer of 20 percent of all U.S. uranium to Russia and that nine foreign investors in the deal gave $145 million to the Clinton Foundation.
But the controversy re-emerged last week after the Hill reported that the FBI uncovered "substantial evidence that Russian nuclear industry officials were engaged in bribery, kickbacks, extortion and money laundering" to expand Russia's nuclear footprint in the U.S. as early as 2009, but the Justice Department did not inform Congress and the public, and did not act on the information until 2014, after the sale was completed.
The FBI also reportedly found evidence that Russian officials routed "millions of dollars" to the U.S. to be funneled into the Clinton Foundation — at a time when Hillary Clinton was serving as secretary of state and served on the government body that approved the deal.
Additionally, the Washington Post reported this week that the Democratic National Committee and Clinton's 2016 presidential campaign funded Fusion GPS as it put together the so-called "Trump dossier," a dossier of mostly uncorroborated accusations against Trump, many of which the Journal notes are based largely on Kremlin-connected sources. This raises the possibility that Democrats funded a Moscow-pushed misinformation campaign against Trump.
Both sets of revelations turn the Democrat-pushed accusations that Trump colluded with the Russians on their heads and raise questions about the Clinton campaign, DNC, and Obama administration's dealings with the Russians instead.
The Journal's editorial argues that the FBI's role in such controversies now needs to be investigated. Mueller served as FBI Director between 2001 and 2013, so he led the FBI at the same time the Uranium One deal was being debated and approved.
On the question of the dossier, the Journal argues:
The more troubling question is whether the FBI played a role, even if inadvertently, in assisting a Russian disinformation campaign. We know the agency possessed the dossier in 2016, and according to media reports it debated paying Mr. Steele to continue his work in the runup to the election. This occurred while former FBI Director James Comey was ramping up his probe into supposed ties between the Trump campaign and Russians.
Arguing that congressional investigators now need to focus on the FBI's role, the Journal's board argues that it now puts Mueller's stewardship of the investigation into question:
All of this also raises questions about Special Counsel Robert Mueller's investigation. The Fusion news means the FBI's role in Russia's election interference must now be investigated—even as the FBI and Justice insist that Mr. Mueller's probe prevents them from cooperating with Congressional investigators.
It is in this context that the Journal argues that Mueller, as a former FBI director and someone who has worked closely with Comey for years, should resign or else cause turmoil related to his conflict of interest.
"The American public deserves a full accounting of the scope and nature of Russian meddling in American democracy, and that means following the trail of the Steele dossier as much as it does the meetings of Trump campaign officials," the Journal's board argues.
Bump Stock Ban Fails in Deep-Blue Illinois
by AWR HAWKINS26 Oct 2017471
http://www.breitbart.com/big-government/2017/10/26/bump-stock-ban-fails-deep-blue-illinois/?
A bill to ban bump stocks in Illinois was voted down Thursday after lawmakers viewed the ban as overreaching and an endangerment to law-abiding gun owners.
State Rep. Marty Moylan (D-Des Plaines) put forth the ban in response to the October 1 Las Vegas attack.
According to the Chicago Tribune, Moylan introduced his legislation by saying, "Today, we are taking the first step towards better protecting our loved ones and preventing this horrific violence from happening in Illinois."
His legislation banned bump stocks and regulated Tannerite. Moylan justified regulating Tannerite by citing that the Las Vegas gunman had some of the material in his car.
But Moylan's ban was met with opposition from members of both parties who viewed it as too broad. It was voted down by a vote of 54 to 48. State Rep. Jerry Costello (D-Smithton) said, "I don't view this as a bump stock ban, I view this as a ban on 40 to 50 percent of the guns in the state."
A competing bump stock ban was put forward by Republicans; it deals with bump stocks but does not contain the additional language impacting Tannerite and other firearm accessories.
State Rep. Mark Batinick (R-Plainfield) spoke to the overreaching nature of Moylan's bill, urging clear language with a focused approach. But Moylan made clear he opposes the Republican approach, as he believes it does not go far enough.
The push to ban bump stocks on the federal level floundered after American voters made clear they were more concerned with gun rights than gun control.
AWR Hawkins is the Second Amendment columnist for Breitbart News and host of Bullets with AWR Hawkins, a Breitbart News podcast. He is also the political analyst for Armed American Radio. Follow him on Twitter: @AWRHawkins. Reach him directly at
awrhawkins@breitbart.com
.
WATCH: Top NFL Advertiser Issues Massive Warning, It's Getting Serious
October 24, 2017 Luis Miguel
https://www.christiannewsalerts.com/nfl-advertiser-issues-warning/?
NFL leadership is seemingly caught between their fans and their players. The league refuses to take disciplinary action against players who kneel in protest during the national anthem, which to many patriotic fans suggests complicity in a lack of respect for the flag.

The NFL may find itself in even greater distress if sponsors begin to pull out. One of the league's most prominent sponsors is already claiming to feel the effects of the anthem protests. Dan Kaplan of Sports Business Journal told Fox Business's Neil Cavuto that the national pizza chain Papa John's in-game pizza sales are down–and it attributes the drop to the national anthem protests.

Kaplan explained the seriousness of one of the NFL's top sponsors raising concerns. "If you see a sponsor pull out, " Kaplan said, "at that point, the owners can no longer say we have our players' backs. It's business. And maybe the players themselves will understand that."

If Papa John's decided to break their long-time relationship with the NFL, they wouldn't be the first football sponsor to do so. Christian News Alerts reported that in September, Hardwick Clothes CEO Allan Jones cut his ties to the NFL, saying "Our companies will not condone unpatriotic behavior!"

In another devastating blow from a sponsor, Christian News Alerts noted that Flemington Auto Dealership Colossus stopped giving the NFL advertising dollars because it has allowed players to keep kneeling while the national anthem is played.

Flemington Auto's owner, Steve Kalafer, made his opposition to the widespread protests clear: "The National Football League and its owners have shown their fans and marketing partners that they do not have a comprehensive policy to ensure that players stand and show respect for America and our flag during the playing of the National Anthem."

According to the Papa John's website, the popular food chain has been the Official Pizza Sponsor of the NFL since 2010. Papa John's uses the NFL logo on its pizza boxes, merchandise, and marketing. Popular players like Peyton Manning and JJ Watt promote the pizza franchise in ads.

This relationship has allowed Papa John's to become the most recognized brand of pizza among NFL fans. In fact, Papa John's is the preferred pizza of 23 NFL clubs across America.

But the Louisville, Kentucky-based chain has been re-evaluating its business relationship with the NFL since earlier this year. As Fox News notes, Papa John's had weak sales in the last quarter of 2016, resulting in an eight percent drop in the value of its stock in February. The pizza company's leadership attributed the drop, in part, to a decline in NFL ratings.

"We've seen ratings down 8 percent for the season," Chief Operating Officer Steve Ritchie said in February. "We've made a significant investment in the NFL. An 8-percent decline in ratings played a small factor in some of our performance." And this was before President Donald Trump criticized protesting NFL players, a move that led to more protests, which in turn resulted in fans boycotting games.

Papa John's believes their sales are down because they advertise during NFL games. Should Papa John's continue advertising during games?

POLL: Do You Still Eat Papa John's?

Yes
No
Next
While the falling sales of Papa John's preceded the explosive kneeling controversy, it is still possible the pizza chain is feeling the effects of an increasingly unpopular NFL. The players themselves may well be the cause of this.

The Daily Wire reports that an NFL player is arrested on average every seven days. Often, it is on charges of battery, assault, and domestic abuse. As players tarnish the league's reputation, fans are losing interest.



.



Donald Trump: 'I Think I Know' Republican Who Funded 'Fake' Russia Dossier
http://www.breitbart.com/big-government/2017/10/25/donald-trump-think-know-republican-funded-russia-dossier
MIAMI, FL - JUNE 16: U.S. President Donald Trump points as he speaks about policy changes he is making toward Cuba at the Manuel Artime Theater in the Little Havana neighborhood on June 16, 2017 in Miami, Florida. The President will re-institute some of the restrictions on travel to Cuba and U.S. business dealings with entities tied to the Cuban military and intelligence services. (Photo by Joe Raedle/Getty Images)Joe Raedle/Getty Images
by CHARLIE SPIERING25 Oct 20174,628
President Donald Trump hinted he knew the name of the mysterious Republican donor who kicked off the Fusion GPS investigation of the fake Russia dossier that was widely spread around political and media circles.
"I think I would know but I won't say," Trump said in response to questions from reporters at the White House, "If I were to guess, I have one name in mind."

He made his remarks to reporters prior to leaving the White House for his trip to Dallas Texas

The president indicated that the name would surface as part of an ongoing court case surrounding the deal.

Trump said that Hillary Clinton and the Democrats finally came clean about the dossier in response to an investigation about the details about it.

"Hillary Clinton always denied it, the Democrats always denied it, and now only because it's going to come out in a court case they said, 'Yes, they did it," he said.

Trump said that it was sad that politics had become so vicious, calling the dossier "fake" and "made up."

"They're embarrassed by it," he said. "I think it's a disgrace."



Clinton Lawyer Who Hired Fusion GPS 'Vigorously' Denied Doing So to NYT Reporter
http://www.breitbart.com/big-government/2017/10/24/clinton-lawyer-who-hired-fusion-gps-vigorously-denied-doing-so-to-nyt-reporter/?
Jacqelyn Martin/AFP/Getty
by KRISTINA WONG24 Oct 20178,321
The Hillary Clinton lawyer who hired Fusion GPS to produce the Trump dossier "vigorously" denied doing so to the New York Times earlier this year, according to one of their reporters.
"When I tried to report this story, Clinton campaign lawyer @marceelias pushed back vigorously, saying "You (or your sources) are wrong," Times reporter Kenneth P. Vogel tweeted Tuesday evening.

The Washington Post earlier Tuesday reported that "the Hillary Clinton campaign and the Democratic National Committee helped fund research that resulted in a now-famous dossier."

According to the report, the lawyer, Marc E. Elias, represented "the Clinton Campaign and the DNC," and retained Fusion GPS to conduct research into Trump's ties with Russia.

After that, Fusion GPS hired dossier author Christopher Steele, a former British intelligence officer, to conduct the research, the Post reported.

Elias and his law firm, Perkins Cole, retained the company in April 2016 "on behalf of the Clinton campaign and the DNC," the story said.

Another Times reporter suggested that more people may have lied, but didn't clarify who.

The paper's White House reporter Maggie Haberman tweeted, "Folks involved in funding this lied about it, and with sanctimony, for a year."



Frank Gaffney: Mueller Has Been 'Absolutely, Indisputably' Compromised by Latest Clinton-Russia Collusion Revelations
http://www.breitbart.com/radio/2017/10/25/frank-gaffney-mueller-absolutely-indisputably-compromised-latest-clinton-russia-collusion-revelations/?utm_source=newsletter&utm_medium=email&utm_term=daily&utm_content=links&utm_campaign=
Robert MuellerAP/J. Scott Applewhite
by JOHN HAYWARD25 Oct 20172,261
Center for Security Policy President Frank Gaffney joined SiriusXM host Raheem Kassam on Wednesday's Breitbart News Daily to talk about the latest revelations regarding the Clinton campaign, the Democratic National Committee, the politicized Obama Justice Department, and actual collusion with Russia in the 2016 presidential campaign.
Gaffney said the current news environment provided a "target-rich environment" for punditry, but was regrettably "hard on the country."

"I particularly am thinking of this dossier business and the attacks on Donald Trump that have been relentlessly pursued," he said. "Interestingly enough, with the help – in some cases more than just help, the active participation – of some people who have prominently featured in an actual case of Russian collusion at the highest levels of the United States government."

"You can't make this stuff up," he exclaimed. "It's an extraordinary tale. It's worth exploring."

"There now seems to be, at long last, a willingness on the part of congressional Republicans – amazingly! – to conduct the kinds of investigations into this actual saga of collusion by Hillary Clinton, by Bill Clinton, apparently by the Democratic National Committee – and, by the way, by people like Robert Mueller, and James Comey, and Andrew McCabe, and Rod Rosenstein, and Eric Holder."

"These are people who have been prominently featured, either in condemning Donald Trump for the putative collusion of members of his campaign with the Russians, or are actively involved in the investigation thereof," Gaffney explained. "The trouble is, I don't see how a one of these people, if they're not actually going to be subject to criminal prosecution – and I say that advisedly – at the very least are now completely incapable of performing an independent and honest investigation into these so-called allegations against Donald Trump."

Gaffney added that the latest developments in the story put another organization in the crosshairs: the Committee on Foreign Investment in the United States or CFIUS.

"It is an inter-agency group that has a critically important responsibility. That responsibility is to try to make sure that we are not selling off assets of this country that will have grievous national security implications. It's got a whole cast of Cabinet officers as its members, including the Secretary of State, including the Secretary of the Treasury," he said.

"It turns out that as this so-called Uranium One transaction was being considered by CFIUS for approval – this was, of course, the transfer of 20 percent of America's uranium stocks to the Russians – and the voting on that idea was going to be conducted by, among others, Hillary Clinton and Eric Holder – then the Attorney General of the United States, she was the Secretary of State of course – Hillary Clinton was taking in, either personally or through her husband or through her foundation, $145 million dollars from Russian interests associated with this transaction," he continued.

"And Eric Holder knew that! The Mueller team knew it at the FBI, Comey, McCabe, others, and Rod Rosenstein. This is scandalous in the first order. They did nothing to prevent this transaction. It went through. The Clintons were enriched. We sold, I believe, national security assets in the form of this uranium to Russians," Gaffney charged.

"And CFIUS – get this – at the same time this was going down, a guy who was the staff director in effect of this organization, a fellow by the name of Amin Mir, is a Pakistani expat with sharia supremacist ties both personal and familial, including to the Muslim Brotherhood," he added.

"Now, you've just got to ask yourself, as the Pakistanis are all over this saga with the Capitol Hill Democrats IT scandal, who is in charge of actually monitoring what's in the national security interests of the United States? Certainly not CFIUS. Certainly not the Attorney General, or the Secretary of State, or for that matter President Obama himself during this critical period of time," he said.

Gaffney called for "public hearings, as well as investigations," which he deemed likely to result in "criminal prosecution of at least some of these individuals."

"At the bare minimum, they cannot in good faith proceed with their own investigations now underway – again, without evidence of actual collusion by the Trump campaign with the Russians," he said. "It is high time that the Washington Post get around to covering this. I'm delighted that they are. But let's be honest, Raheem: this saga would not have gotten the attention that it has, finally, were it not for the work that you guys at Breitbart and the Daily Caller and others have been doing on it. It has to now go to the next step for sure on Capitol Hill."

On the crucial question of whether special counsel Robert Mueller has been compromised by the latest revelations, Gaffney replied, "Absolutely. Indisputably."

"Here's the charge: he knew that Hillary Clinton and her circle were involved in what can only be described as a pay-to-play scheme, and he did not bring that information forward at the time that the scheme was being essentially blessed by this organization, the Committee on Foreign Investment in the United States. That's malfeasance, I believe. That is certainly incompatible with the kind of assignment and responsibilities he now has," Gaffney contended.

"There are lots of good people in the FBI, thank God," he reflected. "But the leadership has been, I believe, corrupt for some time. Jim Comey, for example, has been called by many a 'dirty cop.' Bob Mueller has been shown now, I think, to be compromised. Andrew McCabe, for crying out loud, took money from Hillary Clinton's best friend – through his wife, of course – $750,000 while he's investigating Hillary Clinton. You just can't make this stuff up."

"The people in the bowels of that bureau are poorly served, as is the country, by this kind of leadership," he said. "It's high time that Donald Trump cleans the place out, I think."

As another example of corruption, Gaffney cited the case of "this Pakistani national at the heart of the CFIUS process," linking it to how "Imran Awan and his family were deeply tied to a number of these members of Congress through IT services."

"At the very time that the FBI is telling us that they're satisfied – this is Jim Comey – that the Democratic National Committee's computer services were penetrated by the Russians, it turns out that Imran Awan, who may have ties to Pakistani intelligence, by the way, had the passwords for Debbie Wasserman Schultz's access to that system," he said.

Gaffney cited Republican representatives in an informal meeting saying there is "much more evidence of Pakistan's intelligence service being involved in the compromise of Debbie Wasserman Schultz and the DNC and so on than there is of the Russians."

"And the FBI, under this corrupt leadership, claimed without actually investigating this computer system itself, the servers of the DNC itself – they took the word of, get this, a Russian-tied company that indeed it was Russian involvement, not somebody else's," he continued. "We've got so many strings to pull. We need rigorous congressional oversight. I pray the logjam is finally broken, that Paul Ryan will let that kind of work be done on the Hill, as it should have been long before now."

Kassam concluded by asking if it was time for Attorney General Jeff Sessions to "un-recuse" himself from matters related to the 2016 election.

"I think there's plenty of things that he can do, including getting into the issues that we've just talked about now on Uranium One, for example, without un-recusing himself," Gaffney replied. "Whether he can do that with respect to the rest of it, I just am not in a position to say."

"We need his leadership on certainly the evidence of Hillary Clinton's collusion, and Bill Clinton's and the Clinton team's, with the Russians on Uranium One and so much more," he added. "Skolkovo is another story which we'll have to come back to some other day, I know. This is ripe for criminal investigation. We need it on the Hill, and probably in the Justice Department as well."
Breitbart News Daily airs on SiriusXM Patriot 125 weekdays from 6 a.m. to 9 a.m. Eastern.


Report: Paul Ryan Planning to Slip Amnesty for DACA Illegal Aliens into Spending Deal
vhttp://www.breitbart.com/big-government/2017/10/24/report-paul-ryan-planning-to-slip-amnesty-for-daca-illegal-aliens-into-spending-deal/?
by JOHN BINDER24 Oct 2017Washington, D.C.1,500
House Speaker Paul Ryan (R-WI) is planning to slip amnesty for nearly 800,000 illegal aliens living in the United States into a spending bill, according to House Republicans.
Ryan, during a talk before the Republican Study Committee (RSC), reportedly said an amnesty for illegal aliens shielded from deportation by the Obama-created Deferred Action for Childhood Arrivals (DACA) would be included in an end-of-the-year spending deal.

"He did talk about the fact that that would be good if we could get ahead of that as opposed to being reactionary," RSC Chairman Mark Walker (R-NC) told the Huffington Post following the meeting with Ryan.

Another two House Republicans confirmed to the Huffington Post that Ryan mentioned slipping DACA amnesty into the spending deal at the gathering.

While Walker said Ryan "did talk about border security," it was not in the context of making sure a border wall — which President Trump has promised to construct along the U.S.-Mexico border — would be part of any spending bill.

"I don't think that anybody has said definitively that the wall has to be part of that," Walker said.

Immediately, Rep. Ted Yoho (R-FL) and Rep. Raul Labrador (R-ID) slammed Ryan's alleged comments to the Huffington Post about giving DACA illegal aliens amnesty in the spending bill.

"He better not," Yoho said.

Labrador mocked Ryan's DACA move, saying "That's true leadership, I guess" and called the initiative a "big problem."

The Republican establishment has been pushing amnesty for DACA illegal aliens — and subsequently, the other 12 to 30 million illegal aliens residing in the U.S. — since Attorney General Jeff Sessions announced on behalf of the Trump administration that DACA would officially be ended in March 2018.

Last month, Trump seemed to cave on DACA, demanding Congress pass a "quick" amnesty for illegal aliens covered by the program, going against years of campaign promises that he would stand against amnesty deals, as Breitbart News reported.

An amnesty for DACA illegal aliens has the potential to lead to a chain migration of upwards of six million more foreign nationals coming to the U.S. over the course of the next few years.

For instance, as Breitbart News reported, latest data from the United States Citizenship and Immigration Services (USCIS) shows that 618,342 illegal aliens from Mexico currently have DACA status. If they were amnestied into the U.S., it would give them the opportunity to bring adult parents and relatives to the U.S.

According to Princeton University researchers Stacie Carr and Marta Tienda, for every one new Mexican immigrant to the U.S., an additional 6.38 Mexican nationals come to the U.S. through family-chain migration.

Based on the Princeton research, the 618, 342 illegal aliens from Mexico who are covered by DACA would be able to bring upwards of four million additional relatives and family members to the U.S. in the years to come.

If the remaining estimated 180,000 DACA recipients brought in three family members each after being amnestied, it would result in additional 540,000 immigrants. Should the remaining 180,000 DACA recipients bring four family members each to the U.S., it would result in more than 700,000 new immigrants.

But if the remaining roughly 180,000 DACA recipients were to bring the same number of family members as Mexican DACA recipients are expected to bring to the U.S., it would result in nearly 1.2 million more legal family-based immigrants coming to the country.
Although screening for DACA was previously touted as being sufficient in keeping criminals out, USCIS revealed that more than 2,100 recipients had their status revoked for being criminals or gang members.


Establishment Republicans Fall Like Dominoes: Luther Strange, Bob Corker, Jeff Flake Gone
http://www.breitbart.com/big-government/2017/10/24/establishment-republicans-fall-like-dominoes-luther-strange-bob-corker-jeff-flake-gone/?
Getty Images
by MATTHEW BOYLE24 Oct 2017Washington, D.C. 8,830
Establishment Republicans standing in the way of President Donald Trump's agenda are falling like dominoes heading into the midterm elections in 2018, as Breitbart News Executive Chairman and former White House chief strategist Stephen K. Bannon ramps up his "season of war" on the political class.
The latest failed Republican to tap out is Sen. Jeff Flake of Arizona, who announced on Tuesday he will not seek re-election after originally planning to. Flake's decision to avoid what would have been a bruising and likely unsuccessful battle to win renomination by Arizona Republican voters for the U.S. Senate seat he currently holds comes as Bannon and nationally-syndicated radio host Laura Ingraham campaigned for his primary challenger, Dr. Kelli Ward, in Arizona last week.

All three appeared in Washington, D.C., at the "Breitbart Embassy" on Capitol Hill, where they were attending a book party for Ingraham's new book. It also comes on the heels of the pro-Trump Super PAC Great America PAC endorsing Ward for the U.S. Senate as part of a new slate of candidates to refresh the Republican Party nationally.


Flake: 'I Didn't Vote for This President Last November'
http://www.breitbart.com/video/2017/10/25/flake-didnt-vote-president-last-november/?by JEFF POOR25 Oct 20177,577
Wednesday on NBC's "Today," Sen. Jeff Flake (R-AZ) revealed he didn't vote for Donald Trump or Hillary Clinton in the 2016 presidential election and said those conservative Republicans that had done so made a "Faustian bargain" by voting for Trump.

Partial transcript as follows:

LAUER: Senator, let me test your newfound freedom. I know you disagree with her in every policy facing this country. But in terms of protecting democracy, protecting respect for the office of the presidency and protecting our image abroad — is it possible in your mind to consider that it would have been better had Hillary Clinton won in the election?

FLAKE: I talk in the book that I wrote "Conscience of a Conservative," borrowing from Barry Goldwater's title, earlier this year, that we kind of made a Faustian bargain with this president. that we could excuse the behavior and everything, simply because we could get some conservative judges.

LAUER: Would it be better if she had won the election?

FLAKE: Well I can you no president, Democrat or Republican, in recent memory, has exhibited the behavior that this president has. So, you know, I am a Republican. I'm a conservative. I would love to have a Republican president. But not at any cost. I didn't vote for this president last November. I didn't vote for … Secretary Clinton, either.

LAUER: Second thoughts on that?

FLAKE: I can tell you, I'm not happy with the direction we're going.


Gareth Cattermole/Getty Images
by BEN KEW25 Oct 2017
http://www.breitbart.com/big-hollywood/2017/10/25/cate-blanchett-highlights-steve-bannons-bag-trash-appearance-instyle-awards-speech/?
Oscar-winning actress Cate Blanchett attacked Breitbart News Executive Chairman and former White House chief strategist Steve Bannon at an awards ceremony on Monday, describing him as looking like a "bag of trash."
"Women like looking sexy, but it doesn't mean we want to f**k you," Blanchett said in her acceptance speech after winning a Style Icon Award at the Instyle Awards. "No one says to Steve Bannon, 'You look like a bag of trash. Do you want me to throw you out?'"

"But the comments that get said about what women wear on the red carpet," she continued. "If you troll through those trolls on the Internet… just don't."

The Australian actress regularly preaches on the theme of female empowerment and is an outspoken critic of what many consider to be Hollywood's practice of harshly judging female artists based on their physical appearance.

Responding to the recent scandal surrounding disgraced movie executive Harvey Weinstein, Blanchett said that abusers in the industry must be "called to account."

"Any man in a position of power or authority who thinks it's his prerogative to threaten, intimidate or sexually assault any woman he encounters or works alongside needs to be called to account. It is never easy for a woman to come forward in such situations and I wholeheartedly support those who have," Blanchett said.

Blanchett has also made comments about "switching up the language" around climate change and called on celebrities such as Leonardo DiCaprio to do more to promote the environmental cause.

Floodgate Opens: Actress Sues Weinstein Company for $5 Million (Is Disney Next?)
http://www.breitbart.com/big-hollywood/2017/10/25/floodgate-opens-actress-sues-weinstein-company-5-million-disney-next/?NEW YORK - NOVEMBER 15: Harvey Weinstein speaks with reporters at a press conference announcing The Weinstein Company's deal with Blockbuster Inc. for exclusive rights to rent theatrical movies and direct-to-video titles on November 15, 2006 at Blockbuster in New York City, New York. (Photo by Andrew H. Walker/Getty Images)Andrew H. Walker/Getty Images
by JOHN NOLTE25 Oct 20177
The first, of what is almost certainly going to be a flood of lawsuits, was filed Tuesday against the Weinstein Company by actress Dominique Huett, who claims she was sexually assaulted by Harvey Weinstein.
The lawsuit claims that the rape occurred in November of 2010 at a hotel in Beverly Hills. Huett seeks to hold the Weinstein Company liable with the allegation that "Prior to the incident involving Plaintiff [Huett], Defendant TWC's executives, officers and employees had actual knowledge of Weinstein's repeated acts of sexual misconduct with women."

The lawsuit hits the issue of corporate responsibility and liability even harder with, "In particular, Defendant [Weinstein Company] was aware of Weinstein's pattern of using his power to coerce and force young actresses to engage in sexual acts with him."

In the lawsuit, the details of the alleged rape conform to what one might describe as Weinstein's apparent M.O.:

Subsequently, Weinstein requested to perform oral sex on Plaintiff. Plaintiff was shocked and alarmed by the request and initially refused. Again, Weinstein displayed persistence and would not take "no" for an answer. Weinstein initiated and Plaintiff froze as Weinstein removed her clothing and performed oral sex on her. Weinstein performed oral sex on Plaintiff for several minutes. After performing oral sex on Plaintiff, Weinstein masturbated in front of Plaintiff until he reached orgasm.

Two weeks ago, Breitbart News was the first to report about the possible legal liability for those corporations that backed Harvey Weinstein over three decades. On top of the Weinstein Company, which was formed in 2005, there is the Walt Disney Company. From 1993 to 2005, Disney owned Miramax while Weinstein, along with his brother Bob, ran it. Breitbart's Joel Pollak explained:

As more alleged victims come forward, it is possible that some could decide to sue Disney for failing to exercise its arguable duty, during its ownership of Weinstein's Miramax for more than a decade, to protect employees from a sexually predatory boss — if, in fact, Disney knew or had reason to know of his behavior.

By failing to intervene early, those in a position to hold Weinstein accountable arguably allowed him to continue his abusive behavior and could now conceivably face legal liability from victims — at least from those who did not sign the settlement agreements that have been revealed.

The big question is whether or not Disney knew anything about Weinstein's alleged behavior, which includes what the New York Times reported as a 1997 settlement with actress Rose McGowan (who says Weinstein raped her). Actress Asia Argento also claims Weinstein raped her in 1997 during the Disney era.

For its part, if true, reports of additional settlements and the Weinstein Company "allowing" for sexual harassment in Harvey Weinstein's contract — meaning he could not be terminated for it — will make it extremely difficult for the company to continue to claim that nobody knew.

As far as Disney, if indeed there were sexual harassment settlements while Weinstein was at Miramax, did Disney know about them?


George H.W. Bush Apologizes for 'Sexual Assaulting' Actress Heather Lind
http://www.breitbart.com/big-hollywood/2017/10/25/george-h-w-bush-apologizes-sexual-assaulting-actress-heather-lind/?
by JOHN NOLTE25 Oct 20177,665
George H.W. Bush has apologized to AMC's Turn: Washington Spies actress Heather Lind after she accused the former president of "sexual assault" while posing together for a publicity photo.
According to Deadline, Lind made the bombshell accusation in a now-deleted Instagram post. The alleged "assault" occurred in 2014 during a photo-op for the now-canceled AMC show. The elder Bush, who was 89 at the time and wheelchair-bound, allegedly "touched" the actress and told a "dirty joke."

"He didn't shake my hand. He touched me from behind from his wheelchair with his wife Barbara Bush by his side," Lind claims. "He told me a dirty joke. And then, all the while being photographed, touched me again. Barbara rolled her eyes as if to say 'not again.'"

Lind says she told other cast members about the alleged assault and they "helped me that day and continue to support me."


Former President George H.W. Bush, right, actress Heather Lind, left, and actor Seth Numrich, center, attend a private screening of AMC's new series TURN on Saturday, March, 29, 2014 in Houston, Texas. (Photo by Aaron M. Sprecher/Invision for AMC/AP Images)

A representative for the former president, who is now 93, released a statement. "President Bush would never — under any circumstance — intentionally cause anyone distress, and he most sincerely apologizes if his attempt at humor offended Ms. Lind," the spokesman said.

Before deleting it, Lind published her story using the #MeToo tag.

According to the Department of Justice, the definition of sexual assault is "any type of sexual contact or behavior that occurs without the explicit consent of the recipient. Falling under the definition of sexual assault are sexual activities as forced sexual intercourse, forcible sodomy, child molestation, incest, fondling, and attempted rape."
Director David O. Russell Accused of 'History of Groping and On-Set Abuse'
2644
WEST HOLLYWOOD, CA - FEBRUARY 27: Amy Adams and David O. Russell arrive for the Vanity Fair Campaign Hollywood 'American Hustle' Toast Sponsored By Chrysler - Arrivals at Ago Restaurant on February 27, 2014 in West Hollywood, California. (Photo by Gabriel Olsen/Getty Images)Gabriel Olsen/Getty Images
by DANIEL NUSSBAUM24 Oct 20171,608
Oscar-nominated writer-director David O. Russell has become the latest Hollywood figure to have been accused of sexual harassment and inappropriate on-set behavior as the scandal surrounding the entertainment industry's treatment of women continues to deepen.
In an article for the Daily Beast published Tuesday, author Amy Zimmerman wrote that Russell's history of allegedly inappropriate behavior has been "well-known and documented."
"Anyone with access to the internet can find profiles that detail the Silver Linings Playbook director's on-set harassment, interviews in which stars recount his cruel tactics, and even videos of Russell verbally abusing actors," Zimmerman wrote of Russell's alleged behavior on film sets.
MORE Warning: Strong Language]
http://www.breitbart.com/big-hollywood/2017/10/24/director-david-o-russell-accused-history-groping-set-abuse/?
PragerU Sues YouTube and Google over Alleged Censorship of Conservatives
BULENT KILIC/AFP/Getty Images
by CHARLIE NASH24 Oct 20171,430
PragerU, the conservative digital media organization from Dennis Prager, is suing YouTube and its parent Google over alleged censorship of their videos.
According to the Wall Street Journal, the lawsuit, which was filed on Monday, "says YouTube's more than 30 million visitors a day make the site so elemental to free speech in the digital age that it should be treated as a public forum."
"The suit argues the site must use the 'laws governing free speech,' not its own discretion, to make decisions about what to censor," they reported, adding that PragerU "alleges that by limiting access to some of its videos without clear criteria YouTube is infringing on PragerU's First Amendment rights."
YouTube has repeatedly censored PragerU on their platform, labeling political videos as "restricted" adult content and even removing a video of "a Muslim man describing how he was raised to be anti-Semitic," branding the video as "hate speech."
After being criticized for their censorship of PragerU videos, YouTube blamed "community flagging."
MORE
http://www.breitbart.com/tech/2017/10/24/prageru-sues-youtube-and-google-over-alleged-censorship-of-conservatives/?
Report: Colin Kaepernick Is Trying to Get a Book Deal
The Associated Press
by DYLAN GWINN24 Oct 20179,329
Many have wondered why Colin Kaepernick would hire a high-profile attorney to launch a collusion grievance against the NFL, especially when his case has such a low probability of success? Well, we might have just got our answer: Colin Kaepernick, reportedly, wants a book deal.
Sources close to Page 6 of the New York Post, say that Colin Kaepernick has been"taking meetings with publishers in the New York offices of WME."
WME agent Carlos Fleming, represents Kaepernick as an athlete.
Kaepernick, who began the NFL protest movement during the 2016 preseason, remains unemployed since walking away from his deal with the 49ers in the offseason. Recently, Kaepernick filed a collusion grievance against the NFL, charging that team owners conspired to keep him out of the league due to his politic beliefs, and fear of criticism from President Trump.
Giants co-owner John Mara denounced Kaepernick's collusion claims, saying, "Anybody that thinks that there's been any conversations going on among teams about Colin Kaepernick is crazy. That just is not the case. I saw a quote, I think it was [Dolphins owner] Steve Ross recently that said, 'Teams want to win so badly that if they believe a player can help them win, they're going to bring him on.' I think there are certain issues obviously that go along with Colin Kaepernick and that may have scared some teams away, but there is absolutely no blackball going on here.I just don't see that at all."
Kaepernick's representatives did not return Page 6's request for comment.
MORE
http://www.breitbart.com/sports/2017/10/24/report-colin-kaepernick-trying-get-book-deal/?
Fake Hate Crime Busted: Police Arrest Black Man for KKK Graffiti at Michigan University
Eddie Curlin, 29, a black man, has been arrested for a series of racist graffiti attacks that shocked minority students starting last fall at Eastern Michigan University.Michigan Department of Corrections
by WARNER TODD HUSTON24 Oct 2017Ypsilanti, MI2,797
A black man has been arrested for a series of racist graffiti attacks that shocked minority students starting last fall at Eastern Michigan University.
Last September, "KKK" was sprayed in red, white, and blue paint on a dormitory wall. Along with that, a threat telling black students to "leave" the school was also left on the wall.
In a second incident, the same threat was painted on another building at the end of October.
This spring, a third racist message was left in a university bathroom.
Students and faculty were shocked.
"It really has rocked our community," Judith Kullberg, an EMU political scientist and president of the faculty Senate, told the Washington Post last year. "In this whole context of a very tense presidential election, it has raised anxiety here considerably."
But now, Michigan police are reporting the arrest of Eddie Curlin, 29, a black student who studied at the school from 2014 to 2016, the Post reported.
According to a statement from the university, Curlin is already serving a sentence in jail on an unrelated charge.
MORE
http://www.breitbart.com/big-government/2017/10/24/fake-hate-crime-busted-police-arrest-black-man-kkk-graffiti-
Illegal Alien Responsible for Massachusetts' Sanctuary Policies Suspected of Robbing Woman in Wheelchair
http://www.breitbart.com/big-government/2017/10/24/illegal-alien-responsible-for-massachusetts-sanctuary-policies-suspected-of-robbing-woman-in-wheelchair/?Haven
Daley/AP
by MICHELLE MOONS24 Oct 201781
The illegal alien whose case was used to turn Massachusetts into a "sanctuary state" has been arrested for allegedly robbing a woman in a wheelchair, stealing $2,000 and slapping her.
Police described the daylight robbery which they said occurred after the women withdrew the money from a bank according to the Washington Times.
Sreynuon Lunn was previously released in Boston after his home countries refused to take him back. As the Washington Times' Stephen Dinan reports, "Lunn has been under a final order of deportation since 2008, but ICE has been unable to oust him. He was born to Cambodian parents in a refugee camp in Thailand, and Cambodia refuses to recognize him as a citizen."
"His case gained headlines over the summer when the Massachusetts Supreme Judicial Court ruled that state and local authorities could no longer legally hold immigrants for pickup by U.S. Immigration and Customs Enforcement," according to the report.
Nearly 1.5 Million Fewer Americans on Food Stamps Under Trump
http://www.breitbart.com/big-government/2017/10/23/nearly-1-5-million-fewer-americans-food-stamps-trump/?A
shopper walks down an aisle in a newly opened Walmart Neighborhood Market in Chicago September 21, 2011. REUTERS/Jim YoungREUTERS/Jim Young
by KATHERINE RODRIGUEZ23 Oct 20172,543
Nearly 1.5 million Americans dropped off the food stamp rolls since President Trump's inauguration in January 2017, according to the latest U.S. Department of Agriculture (USDA) statistics on food stamp enrollment.
Supplemental Nutrition Assistance Program (SNAP) participation dropped to 41,203,721 as of July 2017, the most recent data available from the USDA, from 42,691,363 in January 2017 when Trump took office.
According to the latest data, SNAP enrollment decreased by 3.48 percent, or 1,487,642, since Donald Trump began his presidency.
From May to July alone, nearly 400,000 Americans got off of food stamps, and the trend shows that enrollment has been consistently falling every month of Trump's presidency.
Here is the breakdown of how many people dropped off the food stamp rolls each month of 2017:
January to February – 408,956
February to March – 95,152
March to April – 521,295
April to May- 176,527
May to June – 178,648
June to July – 236,417
Enrollment continues to be at its lowest level in seven years, thanks to policies Trump implemented at the federal level and ongoing efforts from state legislatures to get people off welfare and back to work.
Trump's 2018 budget proposal proposed cuts to SNAP and suggested that states match up to 20 percent of federal money allotted for the food stamp program.
The president also called for states to expand work requirements for able-bodied adults receiving food stamps if they have not already done so. Some federal lawmakers are crafting legislation to implement this policy nationwide, along with time limits on how long food stamp recipients can receive benefits.
Efforts by state lawmakers had also contributed to the decline in enrollment months before Trump took office, and the numbers show at the federal and state levels.
The number of people participating in the food stamp program declined by 4.9 percent from July 2016 to July 2017, and the amount of federal money the USDA spends on providing benefits to food stamp recipients also went down by five percent over the same period.
At the state level, food stamp enrollment is down in 42 out of 50 states, according to the USDA data showing the change in enrollment by state.
The nationwide decline can be attributed to efforts by individual states beginning in 2014, a year after the Obama administration made slight cuts to the food stamp program as House Republicans urged the administration to push for cuts to the program after enrollment swelled to record highs in 2013.
Maine led efforts to implement or reinstate work requirements to participate in the food stamp program that many states delayed putting in place because of the recession in 2014.
Other states, such as Alabama and Georgia, caught on to these reforms in 2016-2017.
The one thing this continuing trend does not fully take into account is the effect the recent natural disasters in Florida and Texas had on enrollment. The USDA eased restrictions on what items victims of Hurricanes Harvey and Irma could purchase, allowing those who received food stamps to purchase hot food items, which cannot usually be purchased with benefits.
The agency also allowed Texans who may have been affected by the storm to receive temporary benefits, which may cause an increase in food stamp enrollment in the state.
Although the USDA has not released their August or September data yet, the agency included a disclaimer at the bottom of their most recent data saying that it "may include disaster assistance" as a way to forecast a potential spike in enrollment.
Page 13 of 13 •
1, 2, 3 ... 11, 12, 13
---
Permissions in this forum:
You
cannot
reply to topics in this forum