Who is online?
In total there are
11
users online :: 0 Registered, 0 Hidden and 11 Guests :: 2 Bots
None
Most users ever online was
115
on Wed 03 Jul 2019, 3:20 pm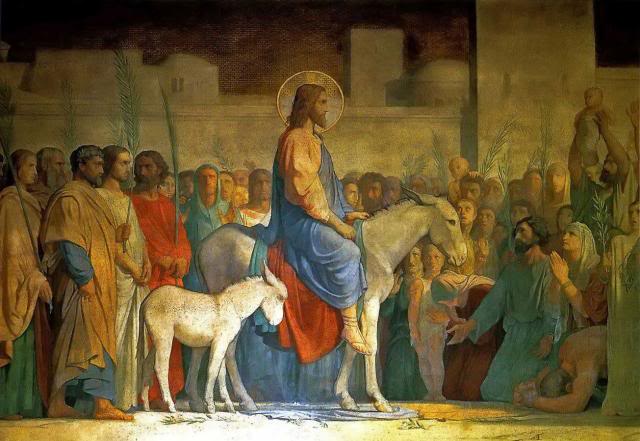 When Rocks Cry Out 
The whole multitude began to rejoice and praise God with a loud voice. Teacher, rebuke Your disciples. But He answered, I tell you that if these should keep silent, the stones would immediately cry out. Luke 19:37-40 NKJV
When Jesus entered into Jerusalem, crowds gathered, greeting Him by praising God with a loud voice for all the mighty works they had seen (v. 37). The Pharisees were not happy with this demonstration, and asked Jesus to rebuke those who demonstrated.
But Jesus knew that this response of praise was important. He explained that if the people kept quiet, the stones would immediately cry out.
Yes, God can make the rocks cry out. But He is delighted when His people praise Him of their own free will. When we praise God, we don't need to hold back, for He welcomes those who praise Him with a loud voice.
Heaven is a place filled with praise. Isaiah saw the Lord, high and exalted, seated on a throne; and the train of his robe filled the temple and seraphims called out, Holy, holy, holy is the Lord Almighty; the whole earth is full of his glory (Isaiah 6:1, 3 NIV).
The last book of the Bible describes how the angels and elders in Heaven fall on their faces and worship God, saying, Praise and glory and wisdom and thanks and honor and power and strength be to our God for ever and ever (Revelation 7:12 NIV).
Today, remember that God delights in praise. No matter what you are going through, think about all the ways that He has blessed you. Rejoice and join the angels in praising Him. He is worthy!
Prayer
Father, I praise You for sending Jesus to die for my sins. I rejoice for all that You have done for me. I worship You! In Jesus' name. Amen 
Extended Reading
Luke 19
---
Permissions in this forum:
You
cannot
reply to topics in this forum