Who is online?
In total there are
10
users online :: 0 Registered, 0 Hidden and 10 Guests :: 1 Bot
None
Most users ever online was
115
on Wed 03 Jul 2019, 3:20 pm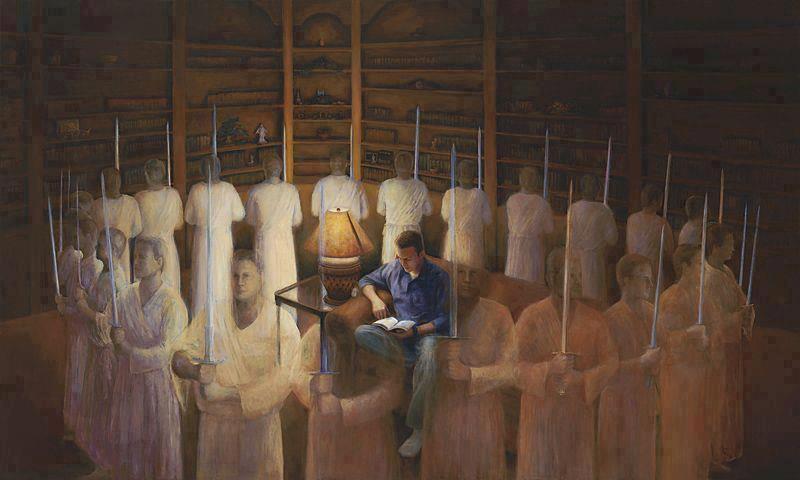 https://www.crosswalk.com/faith/prayer/a-powerful-morning-prayer-to-energize-you-daily.html?utm_source=Jeeng
A Powerful Morning Prayer to Energize You Daily
Lisa Marie
DailyEffectivePrayer.org 2019 20 Sep
A Powerful Morning Prayer to Energize You Daily
How you start your day in the morning plays an essential part in how your day progresses, and ultimately, how it ends up. If we choose to roll out of bed and let life blindside us without spending some time with God, often the cares of life and the stress that comes with it can quickly overwhelm us. If our focus at the beginning of the day is on the challenges of life and not on God, it's easy to lose our peace and stumble through the day on our heels.
On the other hand, if we seek God first and spend time in His presence, we can leave that place of morning fellowship empowered and energized to take on whatever the day brings. By taking time to focus on the Lord, the things we will deal with throughout the day seem to lose their grip on us because our strength is coming from God.
Every morning when we awaken, we should greet the Lord and slip right into praying to Him. We should seek His heart about the questions we have and the ones that may arise throughout our day. He loves us more than we can know, and the time we spend with Him is precious and more vital than most realize.
A morning prayer for your day:
Heavenly Father,
Thank You for giving me another morning to rise and seek Your face! Lord, You are wonderful and I love spending time with You. You are the reason my life is as good as it is. I realize that today there are many directions I can go with the choices I make but I want to follow Your path for my life.
I seek Your face and desire Your will for my life. Please help me to recognize Your guidance and leadership, even in the smallest detail. I ask You for wisdom today to know how I should respond in every situation I encounter. Thank You for Your protection as I go about the day.
I want to bless others as You have blessed me and I will look for those special moments where I can let Your love in my heart pour out into someone else's life. By spending this time with You this morning I know that You are helping me stay on course throughout the day and giving You glory all along the way.
In Jesus' name I pray. Amen.
What does the Bible say about prayer in the morning?
"And in the morning, rising up a great while before day, he went out, and departed into a solitary place, and there prayed." – Mark 1:35
There is no greater example for morning prayer in the Bible than that of Jesus Christ. In the scripture above, we can see that even He rose early in the morning to pray. This means that we too should take time to seek God before the day begins. We should talk to Him, read His Word, and always give thanks for His blessings in our lives.
Morning prayer is not a one-way conversation. Let the Lord speak to your heart, too, as you fellowship with Him before the day begins.
5 Bible verses about seeking God in the morning:
Psalm 119:47 - For I delight in your commands because I love them.
Genesis 19:27 - Early the next morning Abraham got up and returned to the place where he had stood before the Lord.
Isaiah 33:2 - Lord, be gracious to us; we long for you. Be our strength every morning, our salvation in time of distress.
Psalm 5:3 - In the morning, Lord, you hear my voice; in the morning I lay my requests before you and wait expectantly.
Psalm 57:8 - Awake, my soul! Awake, harp and lyre! I will awaken the dawn.
What does praying first thing look like?
When we wake up in the morning, we should instantly be reminded that God has given us another day to live for Him. Praying in the morning can start as simply as saying, "good morning" to God and acknowledging His presence. For some of us, we can step right into alone time with Him. For others, as you get your kids ready for school, you can sing and pray under your breath.
Life is different for everyone, but finding time to seek God in the morning is something we can all do. God is omnipresent and omnipotent. He is always with you and knows what you are saying, so don't worry about praying too softly that He can't hear you.
One of the most significant takeaways from praying in the morning is the fact that we have a greater awareness that the Lord is not only with us at the start of the day, but all day, and He will never leave us.
Is prayer at the start of the day that important?
Of course, it is. Look around you and you'll quickly see that the world is growing darker every day. If we choose to focus on that at the start of the day it can easily get even the strongest Christian down. That is why what we do first thing upon awakening is so vital. We should expect to have victory over the battles we face each day because we spent time with the greater One before we even got the day started.
Morning prayer doesn't mean that life won't throw us curveballs. It doesn't mean that because you spent time with God that your day will be easy.
What it means is that instead of getting pulled down by the negativity around us right out of the gate, we'll rise up, empowered by our time in His presence. With our eyes on Jesus, like Peter stepping out of the boat, we'll feel like we can walk over top of difficult situations. When we seek God for direction He will show us how to maneuver what we face throughout the day.
If God is for us, who or what can be against us?
Ways to pray even if you're too busy in the mornings:
Praise Him, even while you're getting ready; because God is always with you.
Pray softly if you must because God knows even your thoughts before you think them.
Listen to praise and worship music in the morning and use that "getting ready" time to magnify Him and shrink your known and unknown problems in His presence.
Use your commute as valuable time that you pray and seek the Lord.
Keep your Bible and any other devotional you use open on the kitchen table so as you are eating breakfast you can feed on spiritual food at the same time.
Truthfully, if you're too busy in the morning for God its time to rearrange your schedule putting God first and scheduling everything else thereafter. If spending time in God's presence in the morning and seeking Him first is really a priority to you then you will find a way to make it happen.
We should start every day with the Lord so that we get His heart on any and every issue of our life. We should start with thanking and praising Him for His goodness and blessings, even when we're going through a tough valley because He promises that He is there with us.
Finally, we should come out of fellowship time with God refreshed, restored, and revitalized to take on the day. When we seek first His Kingdom and His righteousness in the morning at the start of our day, everything else we need that day will be added to us.
Lisa Marie is one of the prayer warriors at Daily Effective Prayer, a global prayer ministry. This ministry prays for people all around the world every single day. Their online prayer community is one of the biggest on YouTube with new subscribers joining daily. You can find out more about this prayer group
athttps://www.dailyeffectiveprayer.org.
---
Permissions in this forum:
You
cannot
reply to topics in this forum