Who is online?
In total there are
8
users online :: 1 Registered, 0 Hidden and 7 Guests :: 2 Bots
Admin
Most users ever online was
115
on Wed 03 Jul 2019, 3:20 pm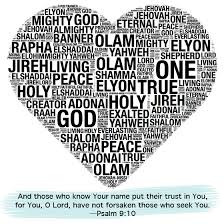 Jehovah Nissi "The Lord is My Banner" - Significance & Meaning of God's Name for Today
And Moses built an altar and named it 'The LORD is my Banner." -Exodus 17:15
When Israel faced the Amalekites in battle at Rephidim it wasn't with overwhelming force, an experienced army, or the best commanders. It was as a transient tribe of herdsmen escaping slavery in Egypt and travelling uncertainly to a promised land they hadn't seen in over four hundred years. They were trespassers travelling through the lands of fierce fighting peoples. They travelled with women, children, herds, and all their possessions. The battle was for survival, for hope, for a future.
But they travelled with something else too, something else that no other nation on earth had – a pillar of fire, a cloud of smoke, the very presence of God. Israel did not fight its battles alone. No matter how inexperienced or overmatched they were they were never the underdogs. No matter how desperate they felt they were never at a loss. The great general, the perfect protector, the LORD was with them. The very name used in Scripture is Jehovah Nissi - "the Lord is my banner"
The Lord Was with Israel in Battle
As the armies lined up to do battle, the men of Israel, under the command of a freshly appointed general, named Joshua, could have looked up to a nearby peak and seen three figures – Moses, Aaron, and Hur - standing there overlooking the battle. When the first battle cry sounded and the foes engaged, none of the combatants had time to look. But Moses, the middle of the three figures, raised his hands over the battle, and when he did, Israel began to take the upper hand.
But, as the day wore on and the sun rose high and hot, Moses tired. He was not a young man and the battle wore on; Moses sagged and dropped his arms to his side. Immediately, the Amalekites rallied and began to press the Israelites. Aaron and Hur realized what was happening and stepped to Moses's side; they dragged a small boulder close for him to sit on and each took an arm and raised them again over the battle. As they did this, the Israelite fighters rallied to Joshua, found new strength, and the Amalekites felt new fear.
God Showed the Nation that He Conquered on Their Behalf - "My Banner" Jehovah Nissi
Throughout the afternoon and into the evening, Aaron and Hur supported Moses's arms. They lifted him as he lifted the people before God. The people of Israel prevailed in battle that day. It was a day to remember, for it was the day God first showed them as a nation that He fought for them, that He led them in to battle, that He protected and conquered on their behalf, and that He was their banner.
The question arises, though, what does it mean for God to be our banner? When Moses names the altar, "Jehovah Nissi – The LORD is my banner," we know it is significant. We know it is for remembrance, but what else is it, and what does it mean for God to be our banner today? Consider how banners are used, and it will begin to reveal some of what this title means.
Banners are raised to celebrate and honor.
---
Permissions in this forum:
You
cannot
reply to topics in this forum