Who is online?
In total there are
6
users online :: 1 Registered, 0 Hidden and 5 Guests :: 2 Bots
Admin
Most users ever online was
111
on Thu 12 Dec 2013, 2:28 am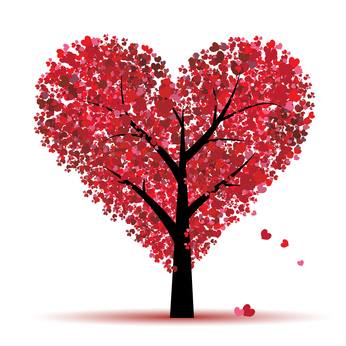 LOVE IS IN THE AIR 
Rachel was beautiful….Jacob loved Rachel
Genesis 29:17-18
Sounds like a perfect love story - or was it? We will return to this later!
If you, like me, are a bit of a romantic at heart then you will probably agree that February has a 'love is in the air' feel to it. As the curtains are just about to close on the January sales, the season of St. Valentine has already taken the seductive commercial stage, with insatiable retailers creatively linking 'love' to merchandise whether it be food, flowers, clothes, holidays or cards.
The history of St Valentine's day remains a bit of a mystery; the most accurate account from the 1400s describes Valentine as a priest who was beheaded by Emperor Claudius II for helping Christian couples wed (The Emperor had banned marriage as he thought single men made better soldiers). So, with the 14th of February nearly upon us, I believe God inspired me to use this ancient romantic tradition as a perfect opportunity to connect with the unconditional love that He has for us.
The problem with our feelings and the paraphernalia that often accompany romantic love is that it doesn't last! The roses eventually die, the meal comes to an end and the message on the card can soon lose it's impact the next time we get let down by our nearest and dearest. If we invest our expectations in any limited forms of earthly 'love' we will be regularly facing the insecure rollercoaster of highs and lows which will never change unless we realise that God is the only provider of the kind of love that will nourishingly satisfy and fulfil our hunger for recognition and acceptance.
As it states in Romans 6v23: "But the free gift of God is eternal life in Jesus Christ our Lord." Let us now go back in time to Genesis 29 where love was reported to be definitely in the air between Jacob and Rachel. The scriptures tell us that Jacob loved Rachel, infatuated by her it appeared - enough to work tirelessly for years to seal the deal, with Laban, her father to take Rachel as his wife. However, heartache and pain lurked beneath the surface to this story. Leah, who is described in the scriptures as being 'weak eyed' (not as beautiful as Rachel) was Rachel's older sister ( and in those times it was traditional for the oldest daughter to marry first) and Jacob was deceived into marrying her, instead of Rachel by their father, Laban. On their wedding night Leah is described as being heavily veiled and we are told that Jacob didn't notice until the next morning that he had in fact been hoodwinked! Jacob was devastated. Leah constantly strived to win over Jacob's love and she thought that by bearing sons for her husband he would grow to love her more, but nothing stirred him to love her in the same way as he loved Rachel, who he also married in exchange for a further 7 years service to her father. In those first century days, it was of great importance for women to produce sons to carry on the family name. After the birth of her fourth son, Judah, which means 'to praise' Leah started to redirect her focus and begun to praise and worship God and with the revelation that God's love is unconditional, she eventually found love that she didn't need to strive for.
Many of us go through periods of rejection or face the experience of not feeling appreciated by our spouses or partners. Sometimes these very difficult seasons in our lives can be prolonged to the point where we can get hurt and discouraged and as a consequence our confidence may suffer and our relationships can break under the strain. The Love we have in Jesus is unconditional and available on every day of the year. It is free with no hidden agendas or attached to any marketing ploys. It will never let us down, reject us or deceive us or die.
If I am fortunate enough to receive even one red rose this Valentine's day from my husband I will be grateful that the Lord put it on his heart to do so. If, however, the event passes him by, I will still remain grateful that Jesus, who unlike any flower, will not wither, but will continue to bloom in every season of my life radiating the sweetest aroma of love and hope for a future adorned with Peace and Joy and the everlasting free gift of eternal lifein Him.
By Eileen Marston.
Admin




Posts

: 51694


Join date

: 2008-10-25


Age

: 73


Location

: Wales UK




---
Permissions in this forum:
You
cannot
reply to topics in this forum