Who is online?
In total there are
7
users online :: 0 Registered, 0 Hidden and 7 Guests :: 1 Bot
None
Most users ever online was
115
on Wed 03 Jul 2019, 3:20 pm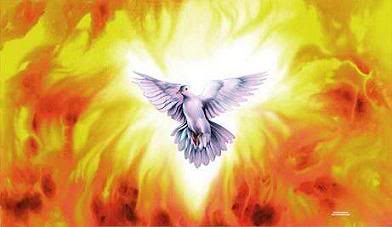 The Revolution Of Pentecost
By ONE FOR ISRAEL (Messianic Jews In Israel)
Pentecost (the word "pente" relates to the 50 days counted since Passover) is also known in Israel as Shavuot, the Feast of Weeks. Pentecost was the event when the Holy Spirit was poured out and made available to all flesh, as God promised through the prophet Joel. It's easy to forget that before Yeshua came and opened up the new and living way, Gentiles were banned from the Temple courts.
But then, on the morning of Shavuot, a revolution began:         
https://www.oneforisrael.org/bible-based-teaching-from-israel/the-revolution-of-pentecost/
"How is it that we hear, each of us in his own native language? Parthians and Medes and  Elamites and residents of Mesopotamia, Judea and Cappadocia, Pontus and Asia, Phrygia and Pamphylia, Egypt and the parts of Libya belonging to Cyrene, and visitors from Rome, both Jews and proselytes, Cretans and Arabians – we hear them telling in our own tongues the mighty works of God!" (Acts 2:8-11)
Even though Peter spoke to the crowd in one language (Greek was the lingua-franca of the time), God chose to speak to the assembled nations in their own tongues, supernaturally! It was a sign of the enormous shift that was taking place. It's true that most of the crowds there were Jewish, but it was a sign that the time for the nations had come. The veil had torn in two from top to bottom, and the way to the Father had been opened to all.
The Gospel goes out to the ends of the earth
Yeshua told his disciples: "You will receive power when the Holy Spirit has come upon you, and you will be my witnesses in Jerusalem and in all Judea and Samaria, and to the end of the earth" (Acts 1:8).
And ten days later that's exactly what happened. After 40 days on earth in his resurrected body, Yeshua ascended to the Father, and the disciples waited, nervously, huddled together, for the promised Holy Spirit. The day of Pentecost came, and they didn't know what had hit them! They transformed from terrified and persecuted undesirables into a handful of men who "turned the world upside down" (Acts 17:6). Haltingly at first, with more than a few reservations, the Jewish disciples began to include Gentiles into the body of believers. Could these Gentiles worship our Jewish Messiah? Should they be circumcised now? These were the questions that the early church had to settle before the message and life in Yeshua could go forth freely. A few visions and conferences later, the matters were dealt with and the word spread like wildfire.
Almost as if someone had planned it, the infrastructure of the whole of the Middle East and Europe was ready – straight, easy roads, one common language, and with the encouragement of persecution in Jerusalem, the disciples dispersed rapidly and so did the Gospel along with them.
The Spirit of God prevented the Apostles from going East, and beckoned them Westward, through Asia Minor, Greece, Italy and beyond. And the Gospel has largely traveled in that direction throughout history, now coming all the way back towards Jerusalem again. God grants nations the grace to receive the Good News as we have latterly seen poured out in China and Iran where numbers that defy logic have turned to Yeshua under the most hostile of circumstances. And many of the tens of millions of Chinese believers who do not fear man or persecution are determined to carry the message back through the 10-40 window of the hardest to reach countries that lie between them and Jerusalem. Every nation must hear before Yeshua will return to Jerusalem again.
Every nation, tribe and tongue
She stood before us, dressed head to toe in black, as she used to as a Muslim, and shared her amazing journey to faith in Yeshua (watch it here).
From a family of Islamic leaders in a country that was 98% Muslim, Rabab* started wearing a hijab at the age of six. At the age of eight she saw a woman executed in Saudi Arabia when they had gone on pilgrimage to Mecca, and her father told her that this is the fate of those who are not good Muslims. She was desperate to please God and to know him, but got no answers to her questions.
When her family went to the US, she heard the Gospel for the first time. Someone invited her to come to church. "One word I experienced from these people was LOVE", Rabab explained, sharing how people had taken such an interest in her as a person, and given her such a welcome. The sermon was on Isaiah 61, and it affected Rabab in a very powerful way – it was the first time in her life that she had heard that Jesus came into this world to heal the broken-hearted. She was hungry to hear more, and her friend gave her a Bible, which she hid under her mattress.
"Who is this God who helps people?" She wondered, as she read the stories. "Allah never helped me!" It suddenly started to make sense to her, and the veil came off her eyes.
She understood that Yeshua came from the Spirit of God, and that is why he did miracles, why he rose from the dead, why he had mercy and compassion, and why he reached out to women. She told us that the Bible filled her up with love, and the walls inside her were coming down. Instead of hating the Jewish people as she had been trained to do, her heart was filled with love for them. God had been distant to her all her life, unattainable, but now she had found that God loves her, and had chosen her.
"It's a privilege to stand here, in the Holy Land, where the Lord walked, and see that it's real. It's not a story book, it's real! When I would hear the word "Jew", hatred would rise up in my heart even though I never met one. But when I read the Bible, God showed me that the nation of Israel are his heartbeat – he protects them every day… but our Lord loves you so much, I see you as diamonds!"
She is not the only unlikely person to come to our Bible college – we have had guests from Egypt, Iran, and all over the world, coming to see the land of the Bible and meet the Jewish and Arab believers here. The Gospel has gone far and wide, and the blessing and testimonies are reaching us in Israel – the place where it all began.
Remember what it was like before…
We do not take Rabab's heart for Israel for granted – many Arab believers identify strongly with the Palestinians and object to the Jewish state of Israel. In a recent trip to share with some Egyptian Coptic Christians, one of our Arab students was welcomed among them with open arms… until it came to light that he was from Israel. But he challenged his new friends with this passage from Ephesians:
"Remember that you were at that time separated from Messiah, alienated from the commonwealth of Israel and strangers to the covenants of promise, having no hope and without God in the world.
BUT NOW, in Yeshua the Messiah, you who once were far off have been brought near by the blood of Messiah. For he himself is our peace, who has made us both one and has broken down in his flesh the dividing wall of hostility." (Eph 2:12-14)
There was a time when Gentiles were prevented from worshiping the God of Israel, and had to stay outside the Temple courts. Instead of telling us to "forget about what was behind", Paul encourages the Gentile believers to "remember" how things used to be. The wall has gone, and we are one in Messiah. The Egyptian believer ended up praying with love for the Jewish people, declaring that "All Israel will be saved!" Amen! Equally, it is important for us to stand in solidarity with our Coptic brothers and sisters as they are being so fiercely persecuted at this time. God has made great promises to Egypt too, in Isaiah 19, and calls them "My people".  
But even those persecuting the Egyptian Christians are not too far off for God to reach. I heard of someone who had personally met three former ISIS members who had come to faith in Yeshua! God's powerful message of freedom and forgiveness is truly for all flesh.
*Rabab is not her real name

Acts 2
Amplified Bible (AMP)
2 And when the day of Pentecost had fully come, they were all assembled together in one place,
2 When suddenly there came a sound from heaven like the rushing of a violent tempest blast, and it filled the whole house in which they were sitting.
3 And there appeared to them tongues resembling fire, which were separated and distributed and which settled on each one of them.
4 And they were all filled (diffused throughout their souls) with the Holy Spirit and began to speak in other (different, foreign) languages (tongues), as the Spirit [a]kept giving them clear and loud expression [in each tongue in appropriate words].
5 Now there were then residing in Jerusalem Jews, devout and God-fearing men from every country under heaven.
6 And when this sound was heard, the multitude came together and they were astonished and bewildered, because each one heard them [the apostles] speaking in his own [particular] dialect.
7 And they were beside themselves with amazement, saying, Are not all these who are talking Galileans?
8 Then how is it that we hear, each of us, in our own (particular) dialect to which we were born?
9 Parthians and Medes and Elamites and inhabitants of Mesopotamia, Judea and Cappadocia, Pontus and [the province of] Asia,
10 Phrygia and Pamphylia, Egypt and the parts of Libya about Cyrene, and the transient residents from Rome, both Jews and the proselytes [to Judaism from other religions],
11 Cretans and Arabians too—we all hear them speaking in our own native tongues [and telling of] the mighty works of God!
12 And all were beside themselves with amazement and were puzzled and bewildered, saying one to another, What can this mean?
13 But others made a joke of it and derisively said, They are simply drunk and full of sweet [intoxicating] wine.
14 But Peter, standing with the eleven, raised his voice and addressed them: You Jews and all you residents of Jerusalem, let this be [explained] to you so that you will know and understand; listen closely to what I have to say.
15 For these men are not drunk, as you imagine, for it is [only] the third hour (about 9:00 a.m.) of the day;
16 But [instead] this is [the beginning of] what was spoken through the prophet Joel:
17 And it shall come to pass in the last days, God declares, that I will pour out of My Spirit upon all mankind, and your sons and your daughters shall prophesy [[b]telling forth the divine counsels] and your young men shall see visions ([c]divinely granted appearances), and your old men shall dream [[d]divinely suggested] dreams.
18 Yes, and on My menservants also and on My maidservants in those days I will pour out of My Spirit, and they shall prophesy [[e]telling forth the divine counsels and [f]predicting future events pertaining especially to God's kingdom].

Acts 2
19 And I will show wonders in the sky above and signs on the earth beneath, blood and fire and smoking vapor;
20 The sun shall be turned into darkness and the moon into blood before the obvious day of the Lord comes—that great and notable and conspicuous and renowned [day].
21 And it shall be that whoever shall call upon the name of the Lord [[g]invoking, adoring, and worshiping the Lord—Christ] shall be saved.
22 You men of Israel, listen to what I have to say: Jesus of Nazareth, a Man accredited and pointed out and shown forth and commended and attested to you by God by the mighty works and [the power of performing] wonders and signs which God worked through Him [right] in your midst, as you yourselves know—
23 This Jesus, when delivered up according to the definite and fixed purpose and settled plan and foreknowledge of God, you crucified and put out of the way [killing Him] by the hands of lawless and wicked men.
24 [But] God raised Him up, liberating Him from the pangs of death, seeing that it was not possible for Him to continue to be controlled or retained by it.
25 For David says in regard to Him, I saw the Lord constantly before me, for He is at my right hand that I may not be shaken or overthrown or cast down [from my secure and happy state].

 26 Therefore my heart rejoiced and my tongue exulted exceedingly; moreover, my flesh also will dwell in hope [will encamp, pitch its tent, and dwell in hope in anticipation of the resurrection].
27 For You will not abandon my soul, leaving it helpless in Hades (the state of departed spirits), nor let Your Holy One know decay or see destruction [of the body after death].
28 You have made known to me the ways of life; You will enrapture me [diffusing my soul with joy] with and in Your presence.
29 Brethren, it is permitted me to tell you confidently and with freedom concerning the patriarch David that he both died and was buried, and his tomb is with us to this day.
30 Being however a prophet, and knowing that God had sealed to him with an oath that He would set one of his descendants on his throne,
31 He, foreseeing this, spoke [by foreknowledge] of the resurrection of the Christ (the Messiah) that He was not deserted [in death] and left in Hades (the state of departed spirits), nor did His body know decay or see destruction.
32 This Jesus God raised up, and of that all we [His disciples] are witnesses.
33 Being therefore lifted high by and to the right hand of God, and having received from the Father [h]the promised [blessing which is the] Holy Spirit, He has made this outpouring which you yourselves both see and hear.


34 For David did not ascend into the heavens; yet he himself says, The Lord said to my Lord, Sit at My right hand and share My throne
35 Until I make Your enemies a footstool for Your feet.
36 Therefore let the whole house of Israel recognize beyond all doubt and acknowledge assuredly that God has made Him both Lord and Christ (the Messiah)—this Jesus Whom you crucified.
37 Now when they heard this they were stung (cut) to the heart, and they said to Peter and the rest of the apostles (special messengers), Brethren, what shall we do?
38 And Peter answered them, Repent (change your views and purpose to accept the will of God in your inner selves instead of rejecting it) and be baptized, every one of you, in the name of Jesus Christ for the forgiveness of and release from your sins; and you shall receive the gift of the Holy Spirit.
39 For the promise [of the Holy Spirit] is to and for you and your children, and to and for all that are far away, [even] to and for as many as the Lord our God invites and bids to come to Himself.
40 And [Peter] [i]solemnly and earnestly witnessed (testified) and admonished (exhorted) with much more continuous speaking and warned (reproved, advised, encouraged) them, saying, Be saved from this crooked (perverse, wicked, unjust) generation.
41 Therefore those who accepted and welcomed his message were baptized, and there were added that day about 3,000 souls.
42 And they steadfastly persevered, devoting themselves constantly to the instruction and fellowship of the apostles, to the breaking of bread [including the Lord's Supper] and prayers.
43 And a sense of awe (reverential fear) came upon every soul, and many wonders and signs were performed through the apostles (the special messengers).
44 And all who believed (who adhered to and trusted in and relied on Jesus Christ) were united and [together] they had everything in common;
45 And they sold their possessions (both their landed property and their movable goods) and distributed the price among all, according as any had need.
46 And day after day they regularly assembled in the temple with united purpose, and in their homes they broke bread [including the Lord's Supper]. They partook of their food with gladness and simplicity and generous hearts,
47 Constantly praising God and being in favor and goodwill with all the people; and the Lord kept adding [to their number] daily those who were being saved [from spiritual death].

---
Permissions in this forum:
You
cannot
reply to topics in this forum