Who is online?
In total there are
6
users online :: 0 Registered, 0 Hidden and 6 Guests
None
Most users ever online was
115
on Wed 03 Jul 2019, 3:20 pm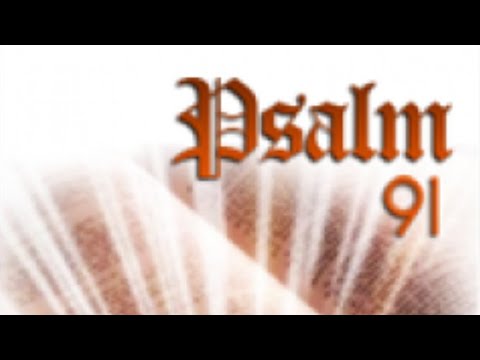 Why Is Psalm 91 Important During COVID-19?
Psalms 91 is God's way of telling us that whoever runs to him and seeks his divine protection will be saved from calamity and destruction. When we pray the words of this psalm it becomes a powerful shield of protection from fear.
Heather Riggleman
Crosswalk.com Contributing Writer
Why Is Psalm 91 Important During COVID-19?
Our world has been turned inside out as we continue to self-isolate during the COVID-19 pandemic. It's hard not to think about the virus because it has literally touched every area of our lives. We're separated from family and friends.
Churches have closed their doors. Schools are closed, jobs are either on a total loss, on hold, or some are working from home. Gyms, restaurants, and other small businesses are forced to close and grocery stores have limited hours. Then there's the news; every story or report seems grimmer than the next.
The coronavirus pandemic is confusing and frightening for hundreds of millions of people. During this historical moment in history, it's hard not to be anxious or worry. One doesn't have to look too far before Psalm 91 shows up on their newsfeed. It's no wonder because Psalm 91 is literally the 9-1-1 to our mighty God.
It's brimming with declarations and promises of God's protection. During this time of global pandemic with COVID-19, this Psalm speaks of God's presence, power, and protection against fear. Fear is the one emotion God doesn't want to overtake us; because when we fear, it reveals in our hearts how we are relying on our own efforts and not trusting our Savior.
The Apostle Paul encouraged his protégé, Timothy, to cling to faith by reminding him, "For God has not given us a spirit of fear and timidity, but of power, love, and self-discipline" (2 Timothy 1:7). This is essentially the battle call in Psalm 91.
In the face of this pandemic or anything else in life, we have the right to be concerned but we do not have the right to worry or fear. There are over 365 verses about fear in the Bible and even Jesus tells us three times in Matthew 6:25-34, "Don't worry." He doesn't want us to fear or worry because these emotions become king instead of Jesus being our King.
Psalm 91 Is Our 9-1-1
So why are millions of Christians around the world praying Psalm 91? The power of Psalm is a reminder that no matter what happens, a financial collapse, job loss, war, cancer, or COVID-19, God is still in control. In the very first two verses, we are told exactly who God is.
Whoever dwells in the shelter of the Most High will rest in the shadow of the Almighty. I will say of the LORD, "He is my refuge and my fortress, my God, in whom I trust. 
Hidden in plain sight are four of God's powerful names: The Most High, the Almighty, the Lord, my God. Why does the writer use four different names in two verses, and what is significant about it during this pandemic? The first name the Most High, is the Hebrew word Elyon. The name signifies God's majesty, sovereignty, and pre-eminence.
We are reminded in this passage that we live, breathe, move and have our rest in God. He assures us of protection, comfort, and care. It reminds us we don't dwell on the news, we don't dwell in anxiety, worry, or the pandemic. He is our dwelling place.
The second name, the Almighty, is translated from the word Shaddai means a God mighty beyond our imagination or comprehension. It appears 48 times in the Bible and references that God is the God of the wilderness or God of the mountains.
The point being, God can cause mountains to tumble, he can part the seas, he can protect us from the enemy. He can protect us during this pandemic because no matter what happens, we will be with him for all eternity.
The third name, the LORD, translates to Yahweh. It is the personal name of God, revealed to Moses at the burning bush in Exodus 6:2. It has been translated as Yahweh, Jehovah, and more often as the LORD (in all caps).
It means that the Lord is God who is all-powerful, all-knowing, and knows us on a deep, intimate level. He knows the exact number of hairs on our heads, the color of our eyes when we lie down and wake up, he knows the number of our days on this earth.
The fourth name, my God, comes from the Hebrew Elohim. This name first appears at the very beginning of the Bible in Genesis 1:1, "In the beginning, God created the heavens and the earth." It also means "supreme one" or "mighty one."
In just these first few verses of Psalm 91, we are reassured beyond a shadow of a doubt that we serve a mighty God. It reminds us that even though we live in a fallen world, he is still with us. Even in perilous times as the COVID-19 pandemic, we're reminded he is our shelter, our protector, our deliverer. We are reminded God is in control, forever and always.
The Message of Psalm 91
Psalms 91 is God's way of telling us that whoever runs to him and seeks his divine protection will be saved from calamity and destruction. When we pray the words of this psalm it becomes a powerful shield of protection from fear.
However, some people mistakenly thought the teaching is an unconditional promise and proof that life would be smooth sailing; that we won't face hardship, illness, or any other crisis.
This kind of thinking is often preached by pastors and ministers who teach the false and deceptive prosperity gospel. Nothing can be farther from the truth. God promised protection, but it doesn't mean that we won't suffer even in the face of this pandemic.
What we can count on are the promises found in this Psalm. It is filled with the goodness and power of God with eight promises:
(1) I will rescue him... (Deliver, Cause to Escape) (2) I will protect him... (Set Him on a High Place) (3) I will answer him... (Respond to, Speak) (4) I will be with him in trouble... (In Afflictions, in Distress) (5) I will deliver him... (Rescue, to Bring into Safety) (6) and honor him... (To Make Rich, Strong, Heavy with Honor) (7) With long life will I satisfy him... (To Have Abundance in the Journey) (8) and show him my salvation. (Let Him See my Deliverance and Victory).
Must-See Version of Psalm 91 Has Taken Us by Storm
https://www.youtube.com/watch?time_continue=1&v=uxLdH2y3Q-U&feature=emb_logo
What Does This Mean?
God doesn't promise that we won't get sick or witness loved ones suffer at the hands of this illness or anything else in life. What he does promise is to be with us and protect us from fear. The promises and plans he has for each of us offers us comfort that he is in control.
As Christians: We live and walk by faith. Faith is trusting in God — in his goodness, his faithfulness, and his plans. And it's the result of fearing God: We recognize God's supremacy, goodness, and control, and so we trust him. "You who fear the Lord, trust in the Lord!" (Psalm 115:11).
Psalm 91 Prayer
Whoever dwells in the shelter of the Most High will rest in the shadow of the Almighty. I will say of the Lord, "He is my refuge and my fortress, my God, in whom I trust." Surely he will save you from the fowler's snare and from the deadly pestilence He will cover you with his feathers, and under his wings you will find refuge; his faithfulness will be your shield and rampart. 
You will not fear the terror of night, nor the arrow that flies by day, nor the pestilence that stalks in the darkness, nor the plague that destroys at midday. A thousand may fall at your side, ten thousand at your right hand, but it will not come near you. You will only observe with your eyes and see the punishment of the wicked.
If you say, "The Lord is my refuge," and you make the Most High your dwelling, no harm will overtake you, no disaster will come near your tent. For he will command his angels concerning you to guard you in all your ways; they will lift you up in their hands, so that you will not strike your foot against a stone. You will tread on the lion and the cobra; you will trample the great lion and the serpent. 
"Because he loves me," says the Lord, "I will rescue him; I will protect him, for he acknowledges my name. He will call on me, and I will answer him; I will be with him in trouble, I will deliver him and honor him. With long life I will satisfy him and show him my salvation."
Unsplash/Alabaster Co
Heather Riggleman is an author, national speaker, former award-winning journalist and podcast co-host of the Moms Together Podcast. She calls Nebraska home with her three kids and a husband of 21 years. She believes Jazzercise, Jesus, and tacos can fix anything and not necessarily in that order! She is author of I Call Him By Name Bible Study, the Bold Truths Prayer Journal,  Mama Needs a Time Out, and Let's Talk About Prayer and a contributor to several books.  Her work has been featured on Proverbs 31 Ministries, MOPS, Today's Christian Woman, and Focus On the Family. You can find her at
www.heatherriggleman.com
or on Facebook.  
Originally published April 07, 2020.
PSALM 91
Verse 1 - He that dwelleth (Heb. "yashab" - 3427 meaning: "to dwell; settle down; habitation; house") in the secret place (Heb. - "cithrah" - 5643 meaning: "covered; covert; protection of") of the most High (YAHWEH GOD) shall abide (Heb.- "liyn" - 3885 meaning: "to stay permanently; continue in; dwell in; remain in) under (Heb. - "tachath" - 8478 meaning: "the bottom; beneath; underneath") the shadow (Heb. "tsel" - 6738 meaning: "literal defense of.") of the Almighty. (Yahweh God).
Then in Psalm 30:20 as a backup to this, we read: "Thou shalt hide them (those who trust in God) in the secret of thy presence from the pride of men: thou shalt keep them secretly in a pavilion. (Heb.- "chukkah" - 5521 meaning: "lair; cottage; covert") from the strife of tongues."
Verse 2 - I will say of the Lord (Heb. - "YAHOVAH" - 3068 meaning: "the self-existent or Eternal God and let me say here it does not mean Baal, as some preachers will try and tell you. Whenever it is capitalized it refers to YAHWEH.) He is my refuge (Heb. - "machceh" - 4268 meaning: "shelter; hope; place of refuge.") and my fortress (Heb. - "mtusdah" - 4686 meaning: "a castle; a fort; a defended place."); my God, in Him will I trust. (Heb. - "batach" - 982 -meaning: "to trust; to show confidence in; to hope; be secure in.")
Then in Psalm 142:5 we hear the heartfelt cry of David, as he was hiding in a cave from King Saul: "I cried unto the Lord: I said, Thou art my refuge and my portion in the land of the living." Verse 7 - deliver me from my persecution: for they are stronger than I." Oh how we need to think on this verse as we come against an enemy whose strength seems to be overwhelming.
Verse 3 - Surely He shall deliver (Heb. - "natsal" - 5337 meaning: "to snatch away; to defend; to rescue; save") thee from the snare (Heb. - "pach" - 6341 meaning: "a spring net; a snare.") of the fowler (Heb. -"yaguwsh" - 3353 meaning: "one who snares; one who catches fowls in a net".) and from the noisesome (Heb. - "havvah" - 1942 meaning: "One who eagerly covets; desire; calamity; perverse thing; very wicked.") pestilence (Heb. - "deber" - 1698 meaning: "pestilence; plague; a destroyer.")
This idea of being "ensnared" by an evil enemy is seen in Psalm 124:7 - "Our soul is escaped like a bird out of the snare (trap) of the fowlers; the snare is broken, and we are escaped."
Verse 4 - He (God) shall cover (Heb. - "sokak" - 5526 meaning: "to fence in; to cover; to defend.") thee with His feathers (Heb. - "ebrah" - 84 meaning: "feathers; or wings." Giving the impression of a mother bird sheltering her brood under her wings. See Matthew 23:37) and under His (Gods wings shalt thou trust: Heb. - "chocoh" - 2620 meaning: "to flee for protection; make a refuge.") Note that the word "trust" as used here has a different meaning than the same English word used in Verse 2.) His truth Heb. - "emeth" - 571 meaning: "stability; certainty; trustworthiness") shall be thy shield (Heb. - "tsinnah" - 6793 meaning "a lage shield which covers the entire body" and buckler. (Heb. "cocherah" - 5507 meaning: "something surrounding a person for protection; a shield.")
In Job 5:19 we read: "He (YAHWEH GOD) shall deliver thee in six troubles; yea, in seven there shall no evil befall thee."
Psalm 112:7 - "He shall not be afraid of evil tidings: for his heart is fixed, trusting in the Lord (the Eternal God)."
Proverbs 3:23 - "Then (when you have wisdom from God) shalt thou walk in thy ways safely, and thy foot shall not stumble."
Isaiah 43:2 - "When thou passeth through the waters, I (God) will be with thee: and through the rivers, they shall not overflow (Heb. - "shataph" - 7857 meaning: "by implication to inundate; to conquer; to drown; wash away") thee: when thou walketh through the fire (Heb. - "esh" - 784 meaning: "burning; fierce; fiery; flaming hot") thou shalt not be burned; neither shall the flame kindle upon thee." (Here we need to read Daniel 3:24-27). It is the story of the three Hebrew boys in the fiery furnace of King Nebuchadnezzar: "Did we not cast three men bound in the midst of the fire? "...Lo, I see four men loose, walking in the midst of the fire, and they have no hurt; and the form of the fourth is like the Son of God. Vs.ot h- "And the princes, governors, and captains, and the kings counselors, being gathered together, saw these men, upon whose bodies the fire had no power, nor was an hair of their head singed, neither were their coats changed, nor the smell of fire had passed upon them." HALLELUYAH!
I want you to remember that our God, YAHWEH THE ALL-POWERFUL, the God we worship today, is the same God we see in Daniel, with the same power today He had then.
In Isaiah 59:1 we read: "Behold the Lords hand is not shortened (Heb. - "gatsar" - 7114 meaning: "wax short; vexed") that it cannot save: neither is His ear heavy (Heb. - "kabed" - 3513 meaning "greviously afflicted") that He cannot hear."
Verse 5 - Thou shalt not be afraid (Heb. - "tare" - 3372 meaning: "frightened; dreadful; fearful") for the terror (Heb. - "pachad" - 6343 meaning: "an object to be feared, a dreadful thing; great fear) by night (during the night session); nor for the arrow (Heb. - "chets" - 2671 meaning "thunderbolt of God; dart) that flieth by day. (Could this refer to a guided nuclear missile? I believe it could!)
Verse 6 - Nor for the pestilence (same as in Vs. 3 - plague) that wasteth (Heb. - "shuwd" - 7736 meaning: "to devastate; waste) at noonday.
Verse 7 - A thousand shall fall (Heb. - "naphal" - 5307 meaning "to fall; be cast down; die; perish) at thy side, and ten thousand at thy right hand; but it shall not come nigh (Heb. - "nagash" - 5066 meaning: "come near for any purpose; as an enemy to attack; approach; come near) thee.
Verse 8 - Only with thine eyes shalt thou behold (be conscious of) and see the reward (Heb. "shillumah" - 8011 meaning: "retribution; reward) of the wicked. (Heb. - "rasha" meaning: "Bad person; ungodly; wicked man.")
In Malachi 1:5 we see a further explanation of this idea as the prophet foretells the fate of Esau-Edom (the Jews) who have attempted to usurp Israel in Palestine: in verse 4 we read: "...They (Esau-Edom) shall build up, but I (YAHWEH GOD) will throw down; and they (Israel) shall call them (the Jews-Esau-Edom). The borders of wickedness, and, the people against who the Lord hath indignation (hatred; anger) forever." Then in verse 5, spoken to true Israel: "And your eyes shall see, and ye shall say, the Lord shall be magnified from the border of Israel."
The reason "true Israel" will be able to see the destruction of Gods enemies without being hurt is found in verse 9 of the 91st Psalm.
Verse 9 - Because thou (Israel) hath made the Lord which is my refuge (shelter, the same as in Vs. 2) even the Most High thy habitation (Heb. - "maoun" - 4582 meaning: "abode; Tabernacle; dwelling place. Refer back to verses 1 and 2.)
Verse 10 - There shall no evil (Heb. - "raad" - 7461 meaning: "fear; trembling") befall (Heb. - "anah" - 579 meaning: "approach; happen to) thee, neither shall any plague (Heb. - "nega" - 5061 meaning: "affliction; plague") come nigh thy dwelling. (Heb. - "Ohel" - 168 meaning: "home; dwelling place.")
Proverbs 12:21 furthers this idea of Gods protection on His own: "There shall no evil happen to the just: but the wicked shall be filled with mischief." (Heb.ra" - 7451 meaning: "distress; adversity; affliction; grief; sorrow; wretchedness.)
Verse 11 - For He (God) shall give His angels (Heb. - "malak" - 4397 meaning: "to dispatch as a deputy; a messenger from God; an ambassador) charge (Heb. - "tsavah" - 6680 meaning: "command of; give charge of; send with) over thee, to keep (Heb. - "shamar" - 8104 meaning: "to hedge about; to attend to; to preserve; save) thee in all thy ways (Heb. - "derek" - 1870 meaning: "course of life; journey; pathway.") Psalm 34:7 - (Heb. "chanah" - for a seige; dwells) and delivereth them."
Psalm 71:3 - "Be thou (YAHWEH GOD) my strong habitation, whereunto I may continually resort; thou hast given commandment (orders) to save me: thou are my rock and fortress."
(See also Matthew 4:6 and Luke 4:10, where Satan quotes this same Scripture of Jesus as He is tempted in the wilderness.)
Hebrews 1:14, speaking of Gods angels says: "are they not ministering spirits, sent to minister (Gk - "dikonia" - 1248 meaning: "in attendance on; servants; serve") for them who shall be the heirs of salvation." In other words: The angels are "ministering servants" to those who are CALLED ACCORDING TO GODS PURPOSE, (Romans 8:28).
Verse 12 - They (the angels) shall bear thee up in their hands (Heb. - "kaph" - 3709 meaning: "the hollow of the hand) lest thou dash thy foot against a stone.
Job 5:19-23 - Speaking of those who love and obey God: "He (God) shall redeem thee from death: and in war from the power of the sword (nuclear destruction?) Thou shalt be hid from the scourge of the tongue (false accusations of the enemy): neither shall thou be afraid of destruction when it cometh. At destruction and famine thou shalt laugh: neither shalt thou be afraid of the beasts of the earth. (Could this possibly refer to people other than the Adamic race?) For thou shalt be in league with the stones of the field; and the beasts of the field shall be at peace with thee."
Psalm 37:24 - "Though he fall, he shall not be utterly cast down; for the Lord upholdeth him with His hand."
MORE
https://israelect.com/reference/JackMohr/jm069.htm
---
Permissions in this forum:
You
cannot
reply to topics in this forum