Who is online?
In total there are
6
users online :: 0 Registered, 0 Hidden and 6 Guests :: 1 Bot
None
Most users ever online was
115
on Wed 03 Jul 2019, 3:20 pm
 almost a New Mark in the NEW Year. GOD has Giving us the opportunity to try and make things better. Jesus told us We are not saved by works , if thats the case thenwhy bother try be good? We miss the point. He did it 1 all bjut given us a chance to be diffierent, it really happens, you only need a grain of mustard seed bope to believe this. thats flippin small, bjut if God says why not believe and give it a try.Take hold with the smallest belief in your heart and say Lord DO IT FOR ME please. There will be friends to help you when your wings forget how to fly. Ask God to send them.
Like
Comment
"But you, Bethlehem Ephrathah, though you are small among the clans of Judah, out of you will come for me one who will be ruler over Israel, whose origins are from of old, from ancient times." Micah 5:2
God sent His Son Jesus.
 He gave us God that we may be forgiven our wrong and given a place in Heaven.
Have you accepted the free gift? ask Jesus into your life that he will take over in your heart.
If Christ had not come there would be no forgiveness of Sin.
A gift has to be accepted that we may receive forgiveness and a promise of Heaven.
Bethlehem was just six miles away from Jerusalem where the temple was. These shepherds, likely made a living by providing the future sacrificial lambs, could they have also been Priests? I bring to our remembrance King David was a shepherd. Lambs which would be sacrificed in the temple, one per family to give them redemption from sin. It is likely these men, understood the importance of raising lambs without blemish, and the importance of their role in raising these lambs. We remember, These shepherds would understand the need for lambs to be sacrificed for sin. Jesus was to be the Lamb of God, slain for our sin (Rev 13:8, Acts 8:32)
What's more, all of heaven (ranks upon ranks of angels), arrived to have a glorious worship party in the sky. (Luke 2:14)
Paul Baloche - Angels From The Realms Of Glory/Emmanuel (Official Lyric Video)

Angels From the Realms of Glory/Emmanuel
Paul Baloche
Angels from the realms of glory
Wing your flight o'er all the earth
You who sang creation's story
Now proclaim Messiah's birth
Come and worship Come and worship
Worship Christ the newborn King
Shepherds in the field abiding
Watching o'er your flocks by night
God with man is now residing
Yonder shines the infant light
Come and worship
Come and worship
Worship Christ the newborn King
Emmanuel Emmanuel
You are the God who saves us
Worthy of all our praises
Emmanuel Emmanuel
Come have Your way among us
We welcome You here, Lord Jesus
Come have Your way among us
We welcome You here, Lord Jesus
Oh oh oh oh
Come and worship
Worship Christ the newborn King
God is with us
Even now His love is here
Come and worship
Worship Christ the…
Source: Musixmatch
https://www.youtube.com/watch?v=bjyvuf4ZFcY
​
"Jesus said, 'By this all men will know that you are my
disciples, if you love one another.'"1
Today, as we pass from the Old Year into the new, may
we accept the following advice for a worthy New Year
resolution and remember to apply these principles every
day of the year:
Smile at a stranger; listen to someone's heart; 
hug a loved one.
Tell someone you're thinking of them. Drop a
coin where a child can find it. Learn something
new then teach it to someone else. 
Look a child in the eye and tell them how great
they are. 
Don't hold a grudge. 
Don't be afraid to say, "I'm sorry."
Look beyond the face of a person into their
heart. 
Make a promise and keep it. 
Call someone for no other reason than to 
just say "hello."
Show kindness to an animal. Stand up for 
what you believe in. 
Smell the rain, feel the breeze, listen to 
the wind. 
Use all your senses to their fullest. Cherish 
all your todays."2
And send an email or two of love and appreciation
to a friend and to a loved one.
Suggested prayer: "Dear God, thank you for all your
blessings of this past year, and please help me
throughout the New Year to always be 'as Jesus' and a
channel of your love to every life I touch, and grant
that they, seeing Jesus in me, will want you for
themselves. Thank you for hearing and answering my
prayer. Gratefully in Jesus' name, amen."
1. John 13:35 (NIV).
2. Marcella's Inspiring Collection,
http://tinyurl.com/w9nb9.
<
)))>< 
"Live & Let Live" 
"Count your Blessings"
"You Reap what you Sow"
"Peace Begins with a Smile!"
"To Err is HuMan, To Forgive, DiVine"
"Treat Each Other & Life with Respect"
"Be kind to each other. Help each other. That's what it's all about" 
"I cried because I had no shoes, until I met a man who had no feet"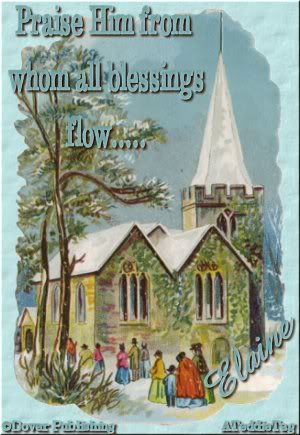 My MESSAGE FOR THE NEW YEAR 1st posted 31 12 07
OLD TESTAMENT READING 1 Samuel 2:1-10
NEW TESTAMENT READING Romans 7:15-25
THE MESSAGE
As we ring in the New Year with festive spirit with joy and anticipation, this is good- But, it is also a time to reflect on the past and prepare for the future.
We have some wonderful worship songs and encouragements in our service that cheer us on to be the people the body of Christ that he wants of us and due to Him.
We are reminded in our Old Testament Reading 1 Samuel 2:9 He will keep the feet of his saints, and the wicked shall be silent in darkness; for by strength shall no man prevail.
The Word of God encourages us that he will keep us. 
In our New Testament Reading Romans 7 Is about a tug of war in oneself to do right and that which is good. God has given us the gift of choice and the gift of reason.
Why the need to be so serious? 
The end of time is near - and our enemy has turned up the heat .We only need to look around us or turn on the news. He is stalking us like a lion, waiting for an opportunity to pounce. He wants to devour us - to utterly destroy our faith in Christ. But we have good news to bring Our God reigns! Hallelujah
The idea of eternity is a hard one to grasp. It's difficult to wrap the human mind around the concept. But God still wants His children to have an eternal perspective. 
Throughout Scripture, He stresses Christ's second coming to help us think about our life in timeless terms. Realizing that Jesus could return at any time forces the Church keep the proper focus. 
The apostle Peter warns, "The end of all things is at hand: be ye therefore sober, and watch unto prayer" (4:7). He is saying, in other words, "This is no time for lightness. You have to get sober-minded about spiritual matters. 
It is an issue of life and death."
your adversary the devil, as a roaring lion, walketh about, seeking whom he may devour: whom resist steadfast in the faith, knowing that the same afflictions are accomplished in your brethren that are in the world" (1 Peter 5:8-9).
As a member of the body of Christ, get ready to face the devil. 
You may not want to think about it but if you have determined to follow Jesus with all your heart,
you are in the battle against principalities and powers (spirits)
Eph 6:12 For we wrestle not against flesh and blood, but against principalities, against powers, against the rulers of the darkness of this world, against spiritual wickedness in high places. 
How do we overcome? 
John gives us the answer in Revelation 12: "They overcame him by the blood of the Lamb, and by the word of their testimony" (Revelation 12:11). He has given us authority as a joint heir with Christ and cast out demons (Mark 3:15)
We are winning God's tug of war when we look in the mirror and know we are living a Christian life. A life that we are proud of and a life that we can share with others and a life that is true to the word of God given us by the Holy spirit. A life that is blessed by the Holy Spirit. 
We need to look with perspective and we need to understand God's love for us and try as best we can to win against sin. In this passage of Romans the writer has self-hatred for the sin in himself and knows the conflict that people deal with. But with healthy perspective we are allowed to fail and still be loved by God – we may be at a tug of war with ourselves but the very fact that God loves us unconditionally, even with our sins, gives us hope and a reason to keep trying to win the war against sin.
In Colossians 3:2, Paul reminds us to set our minds on heavenly things rather than on the things of earth. We walk through the material world. But we're to make decisions about where we spend our time, money, and energy by considering their long-term impact. The most important decision we make is to obey God's call to evangelize.
In every human being is the need to be needed it gives us a sense of self-worth and reason for living. Corrie ten Boom said: when she was 5 years old and received Jesus as her Saviour,her mother said to her 'Corrie now you are an intercessor' And she found that people living around her home needed her prayers. What a great way for a little child to find her self-worth.
You may not feel gifted in any way and maybe life has robbed you of your feeling of self-worth, be encouraged your a child of the King and he loves to hear from you. He is interested in every little detail of your life.
He interceeds on your behalf, your concern and compassion for others in prayer are precious jewels.
So go forward in life doing your best praying at all times
And Remember God's love can dispel sorrow, help a broken heart, and give us a great assurance that the love of God is real and His Holy spirit the Comforter will help us.
That on that great day when we meet our Saviour face to face we will hear 
well done good and faithful servant.
May God add his Blessing Elaine <>< <>< <>< 
https://i14.photobucket.com/…/CHRISTM…/blessingschurch4-1.jpg
OLD TESTAMENT READING
1 Samuel 2:1-10
1And Hannah prayed, and said,
My heart rejoiceth in the LORD,
mine horn is exalted in the LORD;
my mouth is enlarged over mine enemies;
because I rejoice in thy salvation.
2There is none holy as the LORD:
for there is none besides thee:
neither is there any rock like our God.
3Talk no more so exceeding proudly;
let not arrogancy come out of your mouth:
for the LORD is a God of knowledge,
and by him actions are weighed.
4The bows of the mighty men are broken,
and they that stumbled are girded with strength.
5They that were full have hired out themselves for bread;
and they that were hungry ceased:
so that the barren hath borne seven;
and she that hath many children is waxed feeble.
6The LORD killeth, and maketh alive:
he bringeth down to the grave, and bringeth up.
7The LORD maketh poor, and maketh rich:
he bringeth low, and lifteth up.
8He raiseth up the poor out of the dust,
and lifteth up the beggar from the dunghill,
to set them among princes,
and to make them inherit the throne of glory:
for the pillars of the earth are the LORD's,
and he hath set the world upon them.
9He will keep the feet of his saints,
and the wicked shall be silent in darkness;
for by strength shall no man prevail.
10The adversaries of the LORD shall be broken to pieces;
out of heaven shall he thunder upon them:
the LORD shall judge the ends of the earth;
and he shall give strength unto his king,
and exalt the horn of his anointed. 
NEW TESTAMENT READING
Romans 7:15-25
The Problem of Indwelling Sin
15For that which I do, I allow not: for what I would, that do I not; but what I hate, that do I. 
16If then I do that which I would not, I consent unto the law that it is good. 
17Now then it is no more I that do it, but sin that dwelleth in me. 
18For I know that in me (that is, in my flesh,) dwelleth no good thing: for to will is present with me; but how to perform that which is good I find not. 
19For the good that I would, I do not: but the evil which I would not, that I do. 
20Now if I do that I would not, it is no more I that do it, but sin that dwelleth in me.
21I find then a law, that, when I would do good, evil is present with me. 
22For I delight in the law of God after the inward man: 23but I see another law in my members, warring against the law of my mind, and bringing me into captivity to the law of sin which is in my members. 
24O wretched man that I am! who shall deliver me from the body of this death? 
25I thank God through Jesus Christ our Lord. So then with the mind I myself serve the law of God; 
but with the flesh the law of sin.
<>< <><<><
J
ohn 15:22
Jeremiah 29:11 'For I know the plans that I have for you,' declares the LORD, 'plans for welfare and not for calamity to give you a future and a hope. 
Romans 14:11 For it is written, As I live, saith the Lord, every knee shall bow to me, and every tongue shall confess to God. 
<>< <>< <>< 
"If I had not come"
John 15:22
If Jesus had not confronted men with the fact of their wickedness, they would have had an excuse to continue in it.
The wicked soul desires nothing so much as to be left alone, there is something terribly upsetting about an aroused conscience.
A Christmas card was published years ago the title "If Christ Had Not Come"
It is too awful for me to even imagine "If Christ Had Not Come" I am sure that us who know Him as Saviour can bring to our rememberance those many times he had undertook for us, answered our prayers, comforted and healed.
What amazes me is that Christ came willingly to die an horrible death in my place... knowingly!!!
'No one has greater love than this, that a man lay down his life for his friends,' John 15:13. 
For over 2000 years Christ have been changing lives in those who have come to Him accepting his free gift of Salvation and His promises are with HIM 
John 14:18 I will not leave you comfortless: I will come to you. 19 Yet a little while, and the world seeth me no more; but ye see me: because I live, ye shall live also.
The comforter has come and abide in us 
John 14:16 And I will pray the Father, and he shall give you another Comforter, that he may abide with you for ever;
Man is changing Merry Christmas to Happy Holiday 
They can change the name but not the fact
JESUS CAME and He is coming again soon
Death had no dominion over him
Rev1: I:17 I am the first and the last, 18 and the living One; and I was dead, and behold, I am alive forevermore, and I have the keys of death and of Hades. 
Hallelujah
I am coming again soon. 
Ro 14:11
For it is written, "AS I LIVE, SAYS THE LORD, EVERY KNEE SHALL BOW TO ME, AND EVERY TONGUE SHALL GIVE PRAISE TO GOD."
God bless you and yours in the season we remember the reason
Jesus came. !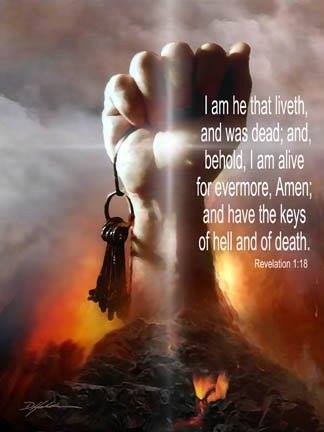 PLEASE JOIN US AT OUR PARTNER SITE JESUS PLACE 
http://forums.delphiforums.com/jesusplace/start
http://www.chatcentralgateway.com/websets/wtiles/timshen2.gif"; style="font-size: 14pt;">
"...the word of God is quick and powerful, and sharper than any two-edged sword..."   - Hebrews 4:12
 


Jesus Came
At this time of year many celebrate Christmas as 25th December.  With careful study
we find this in not " the true" date of Jesus birth,
So we are not advocating this, but Celebrate Jesus Came.
With Christmas Carols, Scriptures and Worship.
Please feel free to add your thoughts or whatever is placed upon your heart to bring. Our suggestion is:-
 A Psalm, Scripture,Song, Poem, Devotional  
even a Testimony or what God has placed upon your heart to bring  GLORY 
Blessings Elaine
Please take a look at these links.
Pray if you want to!  
The Truth about ChristGlorymas-Light of Life
 
*
 


 
 
 
 
This webset page was assembled by Megan using one of the many auto-scripters available at Chat_Central_Gateway  All rights reserved KENDOC 2005
Assembled with Royalty-Free Christian Clip Art
 
As we say goodbye to the Old Year
and Welcome in the New
I had been giving some thought
on the trials and accomplishments.
It's good to look back at the end of each year to ponder
what we've done and what we want to do,
in the coming year, looking back can provide,
perspective and direction.
Many things we are unable to change
with the economic uncertainties,
but there is always hope to cling to.
May the New Year open up opportunities
to fulfil your dreams and hearts desires.
Have a wonderful day and Year Ahead.
May God richly bless you
with with peace, love, good health and happiness.
And Manager of
World Wide Christian's Forum
https://worldwidechristians.forumotion.com/forum
---
Permissions in this forum:
You
cannot
reply to topics in this forum