Who is online?
In total there are
5
users online :: 0 Registered, 0 Hidden and 5 Guests
None
Most users ever online was
115
on Wed 03 Jul 2019, 3:20 pm
The Book of the Prophet
Jeremiah 31
The King James Bible
                                     The New Covenant
31 ¶ Behold, the days come, saith the LORD, that I will make a new covenant Mt. 26.28 · Mk. 14.24 · Lk. 22.20 · 1 Cor. 11.25 · 2 Cor. 3.6 with the house of Israel, and with the house of Judah:
32 not according to the covenant that I made with their fathers, in the day that I took them by the hand to bring them out of the land of Egypt; which my covenant they brake, although I was a husband unto them, saith the LORD:
33 but this shall be the covenant that I will make with the house of Israel; After those days, saith the LORD, I will put my law in their inward parts, and write it in their hearts; Heb. 10.16 and will be their God, and they shall be my people.
34 And they shall teach no more every man his neighbor, and every man his brother, saying, Know the LORD: for they shall all know me, from the least of them unto the greatest of them, saith the LORD: for I will forgive their iniquity, and I will remember their sin no more. Heb. 10.17 Heb. 8.8-12
And the measuring line shall yet go forth over against it upon the hill Gareb, and shall compass about to Go'ath.
40 And the whole valley of the dead bodies, and of the ashes, and all the fields unto the brook of Kidron, unto the corner of the horse gate toward the east, shall be holy unto the LORD; it shall not be plucked up, nor thrown down any more for ever.
Exodus 24
6 And Moses took half of the blood, and put it in basins; and half of the blood he sprinkled on the altar.
7 And he took the book of the covenant, and read in the audience of the people: and they said, All that the LORD hath said will we do, and be obedient.
8 And Moses took the blood, and sprinkled it on the people, and said, Behold the blood of the covenant, Mt. 26.28 · Mk. 14.24 · Lk. 22.20 · 1 Cor. 11.25 · Heb. 10.29 which the LORD hath made with you concerning all these words. Heb. 9.19, 20
The Last Supper Mathew 26
25Then Judas, who would betray Him, said, "Surely not I, Rabbi?" Jesus answered, "You have said it yourself." 26While they were eating, Jesus took bread, spoke a blessing and broke it, and gave it to the disciples, saying, "Take and eat; this is My body. 27Then He took the cup, gave thanks, and gave it to them, saying, "Drink from it, all of you.…
Berean Study Bible ·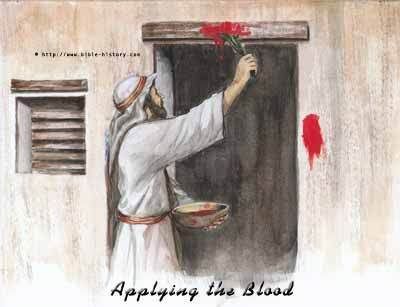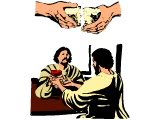 ---
Permissions in this forum:
You
cannot
reply to topics in this forum